The OnLive MicroConsole is a small gaming console that literally changes the way you play games by streaming them over the Internet. Rather than relying on a powerful console and a disc or digital download, the OnLive console streams your games to your HDTV much like Netflix streams movies to your tv.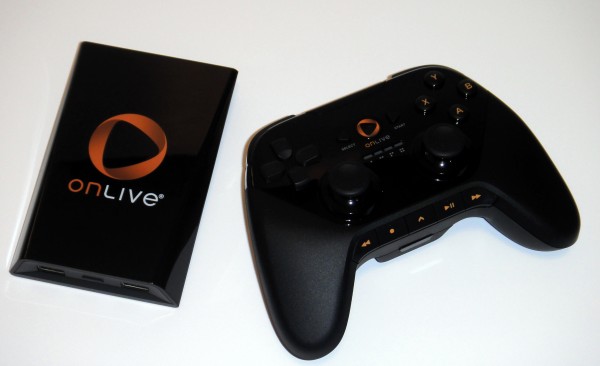 The OnLive service has been available on computers for some time, but the MicroConsole is a relatively new addition that brings the streaming gaming experience to your living room with a traditional gaming controller for $99, including a free game. The service comes with free access to the OnLive gaming service and you purchase or rent games.
Games are available for purchase a little cheaper than the AAA games on consoles and can also be rented for 3 or 5 day periods for $3 to $8. You can also purchase the PlayPack which gives you access to 39 games for a month. Almost all of the games have a free trial of some kind that allows you to see if you like the game.
Here's a OnLive MicroConsole UnBoxing and First Impression from Kevin Purcell at GottaBeMobile:
So far we've had a few hours of time to play and have been duly impressed with the selection and quality of gaming. We need to test it out more to make a final determination on the quality, but during our evening gaming session the quality was more than sufficient to get into the gaming with no noticeable lag in the game play. Stay tuned for our full review of OnLive.
Advertisement