For fans of the folio style iPad cases that double as a stand, the Scosche foldIO p1 case for the Apple iPad is one of the nicest cases we've been able to try out. Scosche makes mobile accessories and they sent us this case. We didn't expect much from it at first, but it has now unseated our previous number one case from Incase.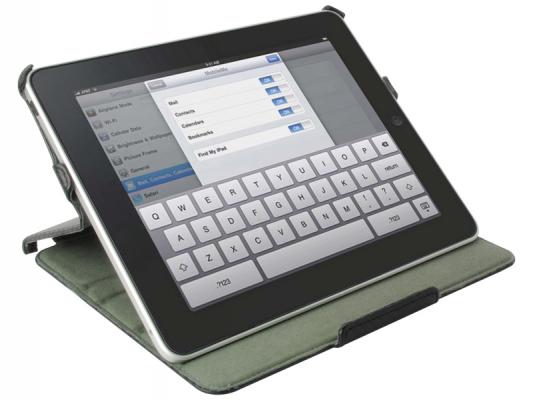 The foldIO case, aside from having a ridiculous name, is an excellent case for the iPad because it looks very nice, is quite functional, and gives the iPad that book feel without adding much bulk or weight. The Incase Book Jacket case and the Incase Convertible Book Jacket Case that we looked at last week have all of the same features except for one. They add a considerable amount of bulk to the iPad. The Scosche fold IO case doesn't.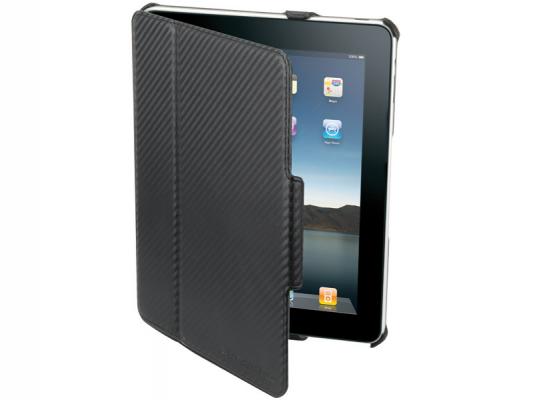 The foldIO is made of a leather-like carbon fiber exterior finish with a nice pattern and a soft suede interior. Six clasps hold the iPad into place and they are extremely firm. The case is not going to easily pop out of the case. When carrying the iPad in the case the rigid cover protects the screen. It has a clasp on it which grabs the edge of the iPad to hold it in place when the iPad is not in use. The soft interior will not scratch the screen. When the case it opened, it folds back so a person can hold the iPad without adding too much thickness or weight.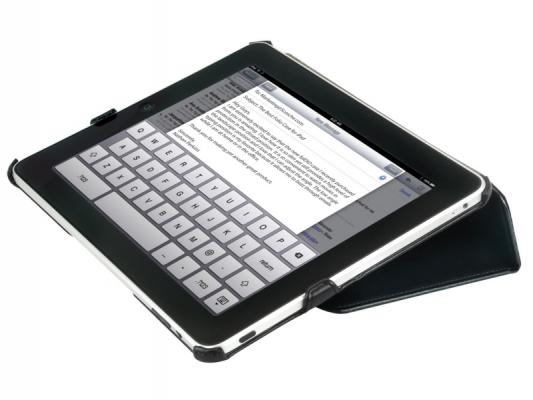 For use while typing, viewing video or showing off pictures, the case has three angles when the cover is folded back behind the iPad. The inside of the front cover has ridges where the iPad can rest in the ridges holding it at an angle. The various angles are comfortable for both viewing and typing. And the iPad is sturdy when in stand mode in the case.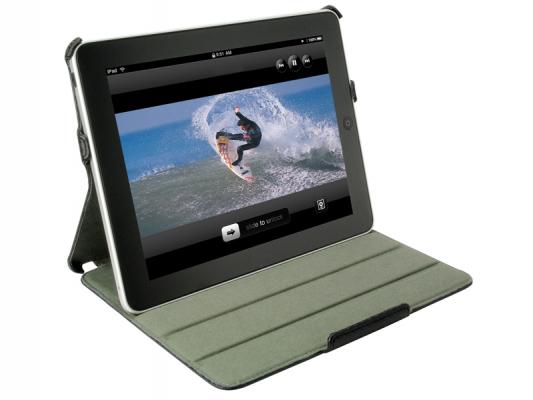 The only complaint we have is that along the edges there is already some minor deterioration after only a week's use. But it seems isolated to those edges and doesn't really detract from the look. Still, we have a concern that this case might not hold up over prolonged use. Also, when popping the one edge out of the clasps so that the case can be used in stand mode, it takes some force to get the iPad out. This last one is a minor complaint and we hope that the first one will turn out to be minor as well. If it does present itself as a problem, there is a 1 year warranty.
The Scosche foldIO p1 iPad Case is $49.99 directly from Scosche.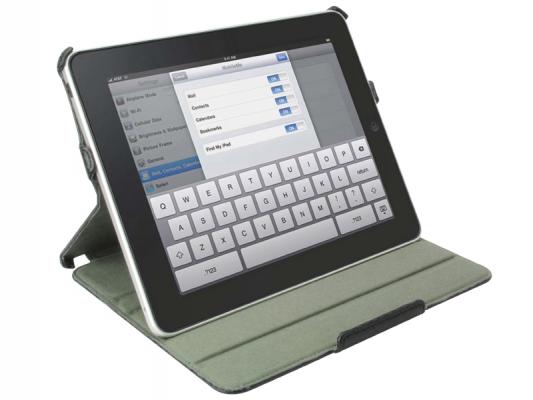 Pros:
Very compact design doesn't add bulk or weight
Has a book-like feel
Attractive
Sturdy stand mode
Clasps keep iPad in place
Cons:
Hard to get edge of iPad out of case for stand mode
Some minor deterioration along edges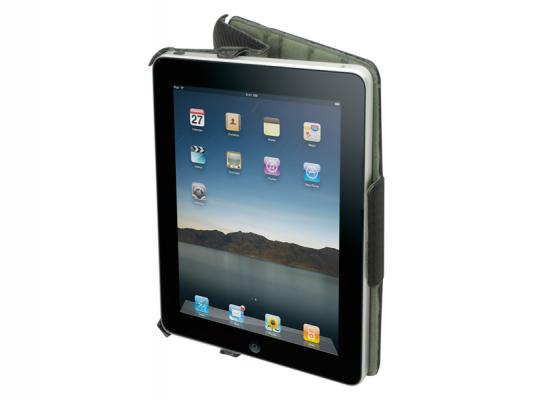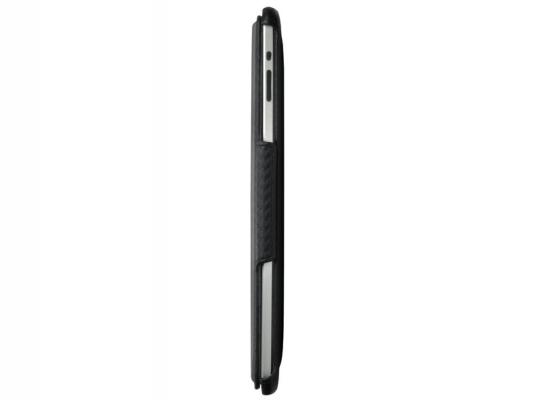 Advertisement