The Nook Color is the latest ebook reader from Barnes and Noble which comes with a 7 inch vividview screen for reading books and magazines. The Nook Color also has a collection of extras that add to the usefulness of the device such as games, a web browser and Pandora.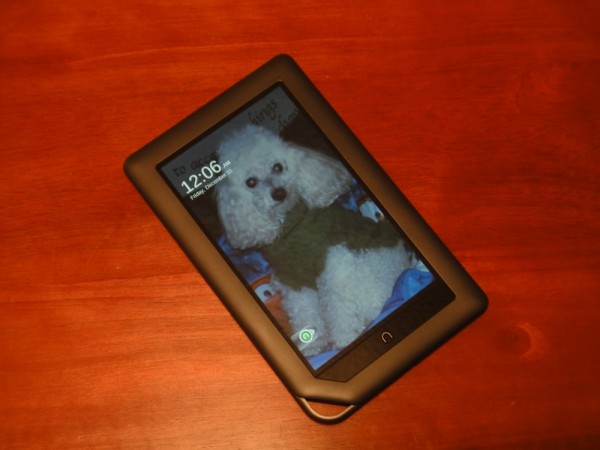 The Nook Color as an ebook reader is a very nice device. The screen is quite crisp and can get sufficiently bright or dim to suit pretty much any reading condition. When it comes to reading books you have a good deal of control over fonts, font size, margins, line spacing and page background color.
The magazine reading experience on the Nook Color is pretty good as you can see in the video above. You can rea through a magazine as if it were in print and pinch to zoom in on text and photos. If you prefer to read an article without zooming all over the place you can use "ArticleView" which brings the text to the front in its own little window for easy reading. This is a nice touch, but we wish it was full screen instead of limited to the middle of the device.
We'll have a more in depth look at the Nook Color soon as well as a look at how the reading experience on the Nook Color compares to reading on the iPad.
Advertisement