Dell has announced the Precision M4600 and Precision M6600 mobile workstations last month with loads of power and some of the highest end graphics cards we have seen, and now you can get your hands on these mobile powerhouses.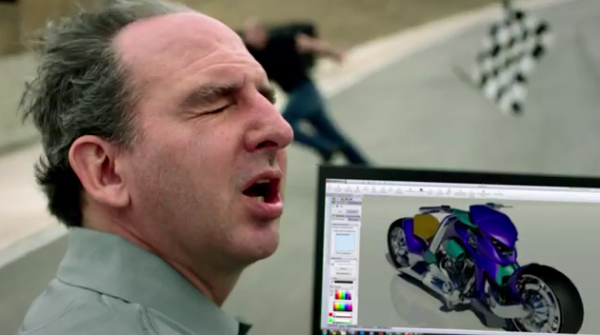 To kick off the launch of the Dell Precision Mobile workstations Dell partnered with Arts+Labor to show off what end users are doing with the notebooks that are designed to meet the needs of high demand creative professionals. It is, in our memory, the first business notebook launch video featuring motorcycles blowing past notebooks and a spaceship busting out of a billboard.
The video shows what the mobile workstations are capable of, and if you listen to the audio instead of getting drawn in by the visuals, you'll hear what sets the mobile workstation apart from the business class notebook such as the certification process which assures users that numerous creative programs and design and engineering tools will work with the notebooks.
You can learn more about the Precision M4600 and Precision M6600 mobile workstations in our overviews, or head over to Dell to pick up one for yourself. The Precision M4600 starts at $1,678 and the Precision M6600 starts at $2,158.
Advertisement