HP EliteBook w-series mobile workstations offer top of the line performance in a mobile package. With performance meeting or exceeding dedicated desktop solutions, these notebooks are found in the hands of specialized employees performing mission critical work out in the field.
The HP EliteBook Mobile Workstations feature certified graphics, and the latest Intel 3rd generation Intel Core i processors for performance and reliability with third-party applications. The EliteBook w-series comes in three distinct sizes, the 17-inch 8770w, the 15-inch  8570w and the 14 -inch 8470w.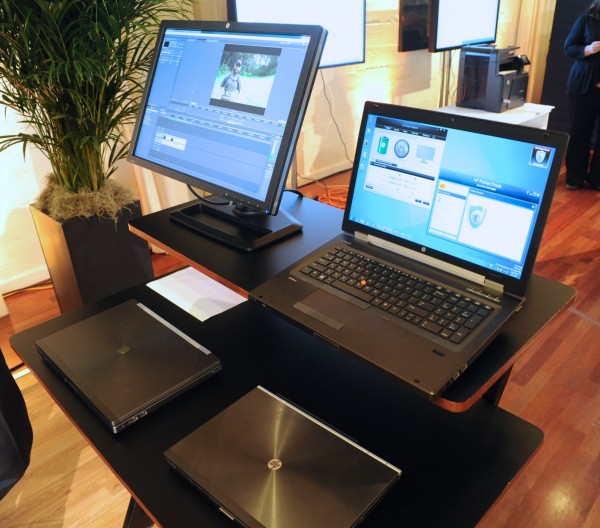 These notebooks will most often be found in use by financial traders, engineers, designers, and architects in mechanical CAD. Creative professionals who work with video, post production and 3D animation also favor these powerful mobile workstations.
Check out the video below to find out what's new in the EliteBook w-series Mobil Workstations for 2012, and learn how professionals use these notebooks in the real world.
All of the HP EliteBook w-series Mobile Workstations meet MIL-STD-810G testing for dust, vibration, shock, altitude, drop, high temperature, low temperature and temperature shock, and come with a business rugged design.
The EliteBook Mobile Workstations all come with removable batteries and support external battery packs to provide power when away from outlets. Each of these notebooks can use the same family of HP docks and accessories across the entire EliteBook w-series line.
The 15.6 inch and 17-inch notebooks come with DreamColor capability, which allows the user to see what the content will look like on the display of the end-user right on the notebook's 17 inch display, an important feature for creative professionals.
The EliteBook w-series Mobile Workstations support up to three hard drives with the optical bay removed so that the notebook is able top run mirroring and striping for data redundancy.
The HP EliteBook w-series Mobile Workstations will arrive this summer on HP.com and through authorized resellers.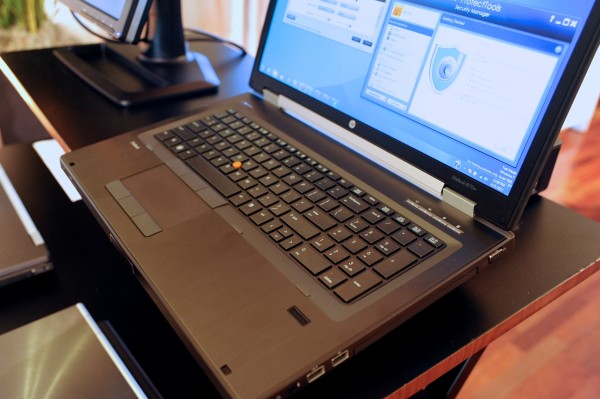 Advertisement