The Dell Latitude E Family of notebook was launched last month with a collection of great business class looks and features. We just got the Dell Latitude E5420 in for a full review, but we wanted to share this comparison between the E5420 and the smaller Dell Latitude E6320 which one of our local readers brought to a local gathering of technology lovers.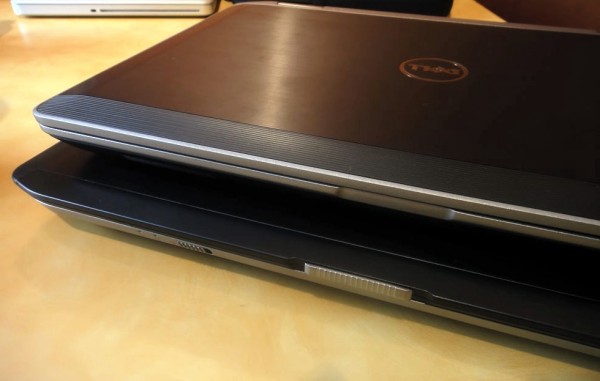 The Dell Latitude E5420 is a 15.6″ business class notebook with a metal finish that is designed to handle the hazards of working in mobile business setting. The 13″ Dell Latitude E6320 has many of these same features, but is designed to meet tougher ruggedness ratings ( MilSpec810G) and has a smaller 13.3″ display. Essentially, the E5420 is designed with a desk user in mind and the E6320 is more optimized for a business traveler that needs a more rugged machine.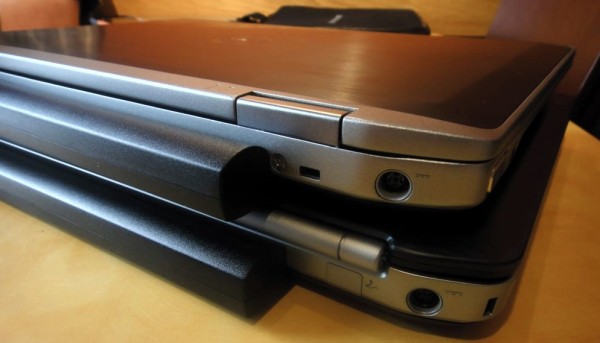 The Dell Latitude E6320 which we had limited time to play with is a fully spec'd system with a speedy SSD that booted quite quickly, noticeably faster than what our standard hard drive equipped E5420 could do, but if you want, you can opt for the SSD on either model.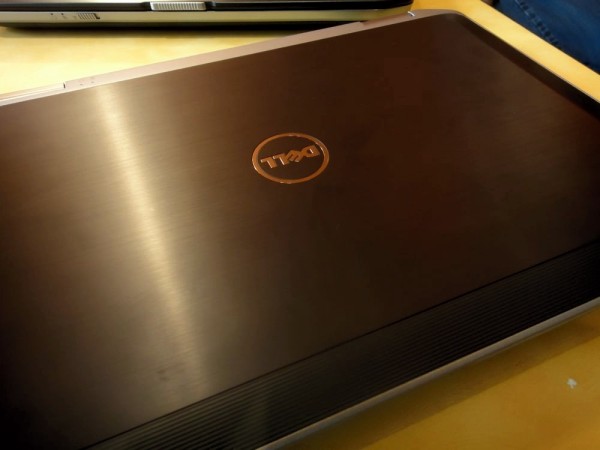 The primary thing that stood out to us during this hands on comparison was that the Latitude E6320 has incredibly nice lines and design. We are fans of the slanted edges which are more pronounced on the E6320 as well as the slightly brown finish which warms up the device. The design is very similar to the E5420, is bolder on the smaller notebook. Another thing we noticed on the inside is that the E6320 has silver bevel and visible screws, whereas the E5420 we have in for review keeps the screws behind a black finish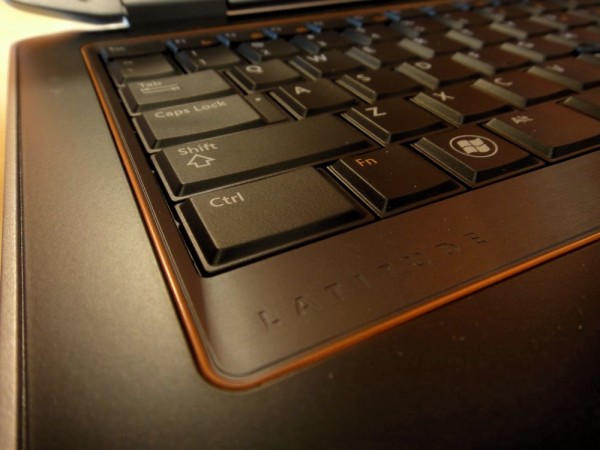 Inside, the keyboards look and feel the same with a backlight option, though the E6320 has an orange accent running around the edge of the notebook.
While there are several differences, the Latitude E5420 and E6320 do have some things in common. Both notebooks use the same Latitude E Family docks, both can use the same battery, and both of these models offer easy access to the internals with a two screw cover. Additionally, the keyboards are the same, including backlighting, but there is an orange accent on the E6320.
Dell Latitude E5420 and Dell Latitude E6320 Gallery
Advertisement