Toshiba is billing the Tecra M11 Series as a "powerhouse laptop for road warriors." Toshiba's latest professional-series notebook is highly configurable and comes with a number of features necessary for many business users.
The enclosure has a charcoal black textured finish designed to reduce fingerprints. The 14″ antiglare display cuts down on unnecessary reflections and it runs Windows 7 Professional as you'd expect.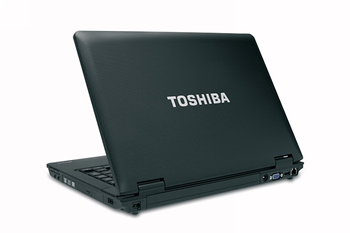 But what is really important is the guts of the new computer.  At $899, the entry level Toshiba Tecra M11 comes with a Intel Core i3 processor, 2GB of RAM and a 250GB 5400RPM hard drive. Intel Core i5 or Core  i7 processors are available, as are 4GB and 8GB allocations of memory. A 320GB hard drive is available if you need more room, or you can upgrade to a speedier 7200RPM hard drive in either 250GB or 320GB capacities. If you're looking for the fastest and most reliable solution, a 128GB SSD drive is also available. Intel HD graphics are standard, but NVIDIA graphics are available for those whom work with multimedia or design applications.
Intel 802.11n and Bluetooth wireless are also included. The Toshiba Tecra M11 comes with a DVD Super-Multi drive and a six-cell battery with an advertised life of around 5 hours The Tecra M11 weighs in at 5.34 lbs.
On the side of the Tecra M11 you'll find an eSATA port, a Mini-DisplayPort connector, USB ports, Ethernet, an ExpressCard slot and an SD/MMC Card reader. A webcam with microphone are optional.
The Toshiba Tecra M11 comes standard with a three-year warranty. Toshiba Tecra M11 series notebooks come with licenses for both Windows 7 Professional and Windows XP. When ordering, buyers can choose which operating system they'd like pre-installed and which they'd like to have on DVD.
The Tecra M11 is available now starting at $879  direct from Toshiba.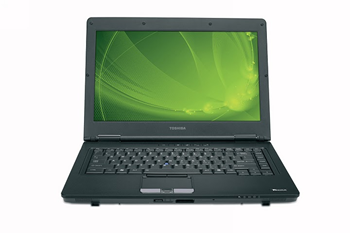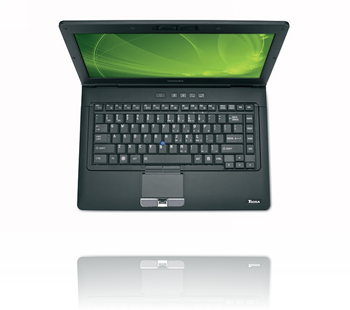 Advertisement