Laptop Magazine has compiled a list of the top five eReaders for students. Ranging from dedicated eReader devices to the iPad, Laptop MAGAZINE covers price, features, specs, textbook availability, and more.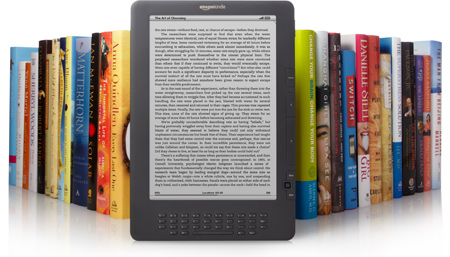 Many companies are hopping on the eReader bandwagon, creating their own eReaders or eReader software for tablets, cells phones, and other devices.
The top five devices included in the list are:
Sony Reader Touch Edition
There is no clear winner out of the five, as everyone has different needs. For instance the iPad is sufficient for someone who wants more functionality than the common eReader. However, for someone who wants only the eReader functionality with a long-lasting battery, the Kindle 2 may be the most attractive option.
Laptop Magazine has also put together a guide to help figure out if you should buy an eReader. With the average student paying somewhere around $300-$400 per semester on books, an eReader is a viable alternative, offering full electronic textbooks for around 50% off of the physical book's price. Plus, all of a student's textbooks can be carried to every class on one small device. Buying an eReader is definitely something that students should look into, especially if you are an incoming freshman.
These two resources should give you a better idea on what to look for in an eReader and which one may be best for your specific needs.
Via Laptop Magazine
Advertisement