With the release of iOS 4.2 this week, users will be excited about getting all the new features. However, before you jump here are some tips to make sure you don't lose any of your apps, pictures, documents or other work.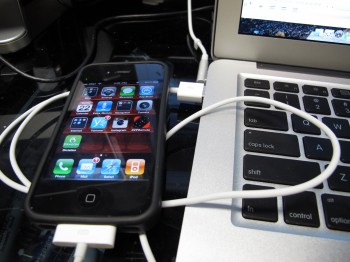 Connect Directly to your Computer – On our first attempt to upgrade the iPad, we had it in a docking station that we are reviewing. The docking station connects your iPad to a computer. We also had both the iPad and the iPhone connected to a USB four port dock. This may not have been the problem, but we got an error while updating. So, we unplugged everything and then plugged in directly and it worked fine. So just to be careful, connect your iPad directly to the computer with the sync cable.
Transfer Purchases –  You may have purchased some apps or other content on your iPad or iPhone/iPod Touch. Plug in the device, stop the initial sync by swiping the red slider on the device that shows up when it starts syncing with iTunes. Then right click the device in the list in iTunes. One of the menu items will be to transfer your purchases. Click it and wait.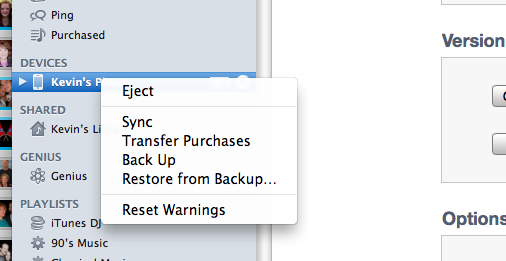 Backup Your Device – Following the same steps in the previous item, right click on your device in iTunes and choose to backup the device. This will save you if you mess something up or the update goes wrong. You won't have to reinstall all your apps this way.
Sync the Device – Now perform a sync before updating. Follow the same procedures only choose sync in the right click menu. Or you could just unplug and then re-plug your device into the computer using the sync cable.
Run the Update – Once you have done the above steps, and not before, choose to update your device. When you click on the device name in iTunes the screen that is displayed with show information about your device. One of the buttons will be to check for an update. Click it and then choose to download and update. iTunes will start to download the iOS 4.2 update. When it does it will display a dialog box with information about the update asking you to proceed. Follow the on screen instructions to go forward. Once it is finished iTunes will tell you it is finished and restarting. Wait till it does or click OK. Once it updates it will perform a sync again and should install all of your apps and look mostly the same as it did before except for the changes in the internal OS.
Read about the new iOS 4.2 features to make the most of your new OS.
Advertisement