Today Kensington announced a selection of new iPad accessories including the Kensington PowerBack iPad case which includes a battery promising up to 5 extra hours of power and a kickstand that provides three different angles for working on your iPad. Additionally the company announced the Kensington Wall Pack Duo Charger and PowerBolt Duo Charger which offer in home and in-car charging of two iDevices such as an iPad and an iPhone.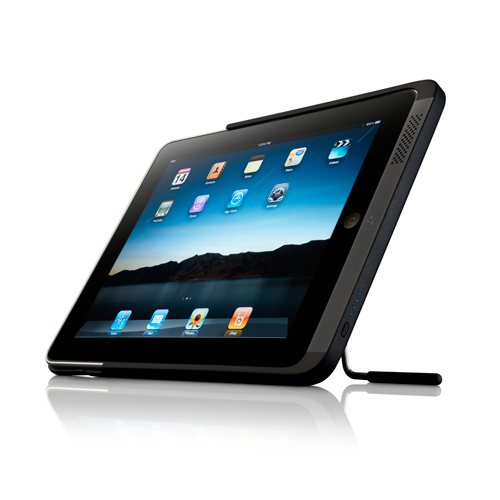 The PowerBack iPad case slides onto the iPad and comes with a 4400 mAh battery with up to 5 hours of life. The case allows users to charge the iPad by Micro USB without removing the iPad from the case. The PowerBack's Steel kickstand allows users to position the iPad in typing, portrait or landscape mode without holding the iPad. The case has an LED battery life indicator and an opening to direct the speaker's sound to you. The PowerBack iPad case is available for preorder from Amazon with a retail price of $129.99. (additional images at the bottom of the post.) Be warned, the extra battery life comes with a pound of added weight.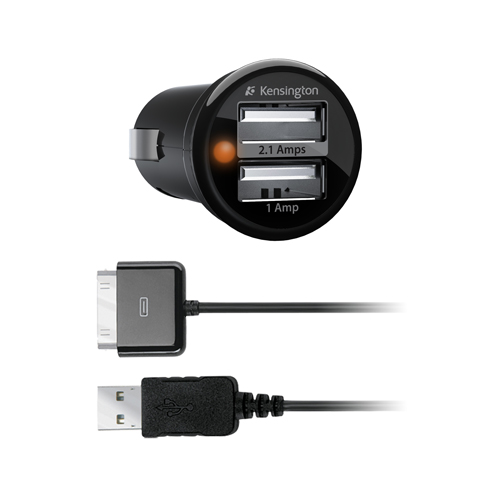 Additionally users will be able to keep their iPad's topped up with either the Kensington PowerBolt Duo car charger (shown above) or the Kensington Wall Pack Duo charger (shown below). Both of these chargers offer two USB ports to allow for charging multiple gadgets at once without adding a lot of bulk to your bag or your car. The PowerBolt Duo can charge one iPad and one other device, such as the iPhone 4. The Wall Charger Duo can charge two iPads at the same time as well as many other USB powered gadgets. Both of these chargers retail for $29.99.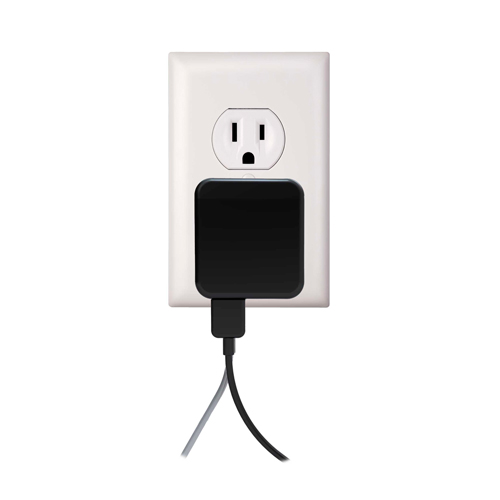 The PowerBolt Duo charger is similar to the original PowerBolt charger we took on our Great American Roadtrip 2.0 and used to keep our iPad fully charged.
Advertisement