Apple's MobileMe service is going to "get a lot better" says Steve Jobs with and now we are hearing that it will be done with the addition of social features. Our sister site Gottabemobile shared some of these possible changes including video streaming services similar to Ustream or Justin.tv. Also it would include checking into places visited just like one does with services like Foursquare, Gowalla and Facebook. Finally, there will be Geo-tagging with things like pictures, reviews, recommendations and offers. The Geo-tagging part of this service is codenamed Tokens.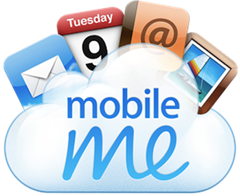 These features are available in many very popular services, but no one service does it all together in one location. Add to these features the current calendar, contact and email services as well as online storage from iDisk and back up of settings from Mac OS X, and this new social MobileMe service could be appealing, if Apple can do better than it did with Ping, the company's ignored attempt at social networking for music.
There are rumors that MobileMe is going free. These other social services could bring a revenue stream to Apple that could replace the $99 users currently are paying. Businesses can offer deals for places people are visiting. These businesses could pay to have their offers included.
It will be interesting to see what happens if Apple does make these changes including removing the fee. What happens to those who have paid for the service? Would they offer a refund, store credit, or possibly have a freemium model where some of the services are free while others are paid. They already have taken the third approach offering the Find My iPhone/iPad service free to all iOS device owners.
Another rumor we've heard regarding MobileMe is the addition of wireless sync and back up of iTunes media content.
Advertisement