The Apple iPad Camera Connection Kit is two adapter dongles that allow users to plug their cameras via USB or camera SD cards into the Apple iPad by connecting an adapter to the iPad's Dock Connector. The two adapters have been combined into a single adapter by a third party company. The difference is this one also has a microSD slot. And the connectors cost the same as the Apple iPad Camera Connection Kit at $29.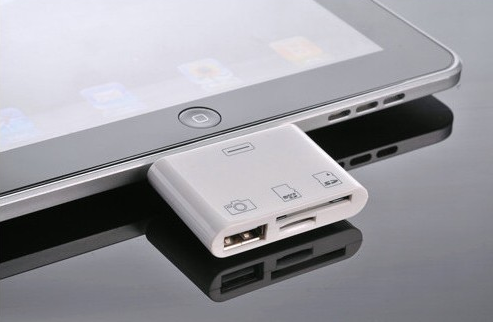 Unfortunately it won't be available for shipment  until after Christmas, but can be pre-ordered today at MIC Gadget. We don't know how well it performs or whether the USB slot will allow users to connect a USB microphone, headset or keyboard like the Apple USB adapter will. Some reported that their USB adapter no longer accepts anything but cameras, but our tests show it is not a universal problem as our adapter works fine. Whether this third party adapter works with other accessories is yet to be seen.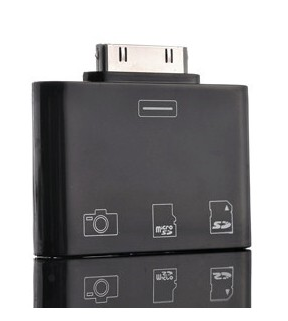 The 3-in-1 iPad Camera Connection Kit comes in either white or black. Currently it is already out of stock, but you can give the MIC Store your email address so they can notify when it is back in stock.
So you can see just how useful such a product could be we are including our video review of Apple's product below:
Advertisement