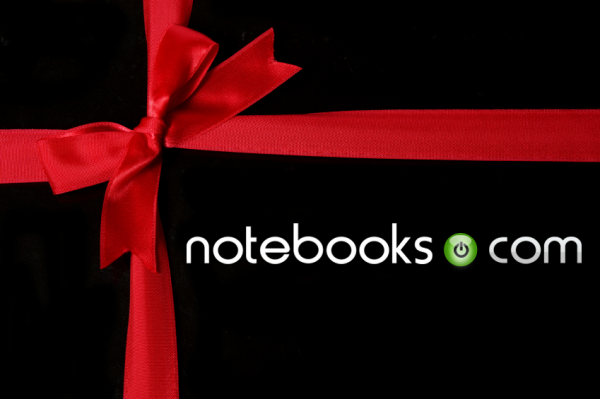 The holidays are made for kids. Experiencing the joy of opening gifts with your kids doing the opening changes the experience fundamentally. So we have some suggestions on how to make your child's holiday even more enjoyable.
Thanks for checking out the Notebooks.com Gift Guide 2010 series. We want you to have a great holiday season so we have pulled together a collection of gift guides that make it easier to shop for everyone you know. These gifts have been hand picked by the staff at Notebooks.com and have been deemed worthy of giving to someone you care about.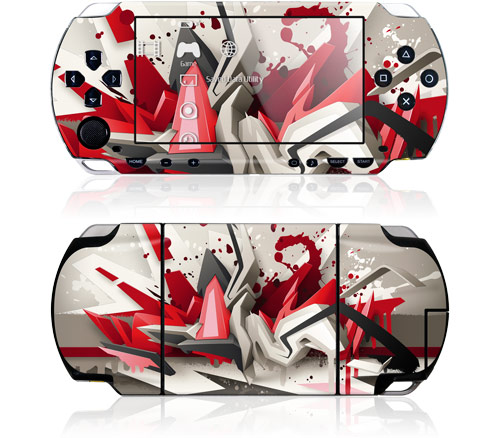 When we reviewed the Gelaskin iPad skin, the kids we showed it to had one thing to say: "Oh, Cool!" That made this a perfect fit for our kids gift guide. These are attractive skins that not only protect the outside of your electronics from scratches, but they also add flair and panache.
The above pictured Sony PSP skin is called Red Metal and one of our resident kid experts picked it out from all the PSP skins available. The cool thing is if you don't find one you like, just upload some interesting picture or design of your own. What might really freak your kids out on the day they open the package is ask them to draw a picture telling them it has to look really awesome – something their friends would get excited about. Then scan it and upload that to use as their skin image.
If you get one of the Gelaskin designs, you can also download a matching wallpaper for other electronics like a computer, iPod, or other smart phones. And there is almost no consumer electronic device they won't cover.
To be honest this gift is more for mom and dad than the kids. It is a keyboard that is safe to wash in the sink after it gets messy. The computer keyboard the kids use undoubtedly gets a little sticky and crumb-loaded. So get them this keyboard. It is washable, literally. Just turn on the faucet and run it under the water. Don't let the connector get wet, but the rest is fine. To convince them it's a cool gift, add one of those $9.95 kids games from your local office supply store and tell them the keyboard goes with the game.

Flip Video Camera – Starting at $149.99
Flip Video Cameras are easy to use and take pretty decent video. We use a Flip Ultra to film some of our product demonstrations. And now Flip will let you design your own look.  Use one of their patterns or again upload your own, just like the Gelaskins above.
The benefit of the Flip is simplicity. It has a built-in flip out USB connector. Plug it into the computer and the included software will run showing the videos on the camera and offering to download them to the PC, share them online and even do some simple editing.
There are a couple of different models to choose from. The Flip UltraHD has either a 4GB or 8GB model. The storage is flash memory. They can hold an hour of video on the 4GB model which is $149.99 while the 8GB is $199.99 and holds up to 2 hours. The video is only 720p, but that is good enough for most videos the kids will shoot.
The Flip UltraHD has a built-in battery that charges as it is connected via the USB port to a computer.
The MinoHD comes in either a 4GB and 8GB models too. It is a little smaller and also shoots 720p video and has a built-in battery. The biggest difference is that the UltraHD has a connector that will support some add-on accessories that the Mino won't support, like an external microphone coming soon. Below is a sample video shot on the UltraHD.
Cell Phone – Either the Nokia 7705 Twist on Verizon Wireless or the Pantech Ease on AT&T
Kids love cell phones and parents will find them useful for getting a hold of Junior quickly. Below are two good examples of simple phones the kids might enjoy depending on whether you are on AT&T or Verizon Wireless.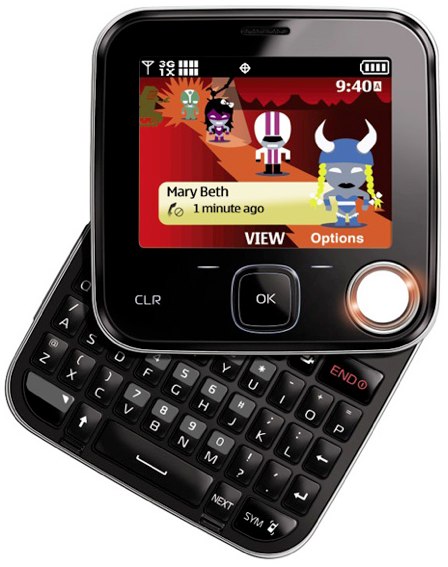 Nokia 7705 Twist on Verizon – Free with 2 year contract
Verizon customers might like the Nokia 7705 as a good choice for a kid's cell phone. It has a unique rounded square design and twists out to reveal the QWERTY keyboard. The hole in the lower right corner is for putting it on a keychain or maybe a rope around little Susie's neck. Here is a review of the phone from CNet.
Pantech Ease on AT&T – $49.99 after rebate with 2 year contract
If you are on AT&T instead, then a simple phone like the Pantech Ease might be great for your child. It is simple to use and has the ability to send text messages and record video to share with friends. The camera is a 2MP with a 7x zoom. It also plays music.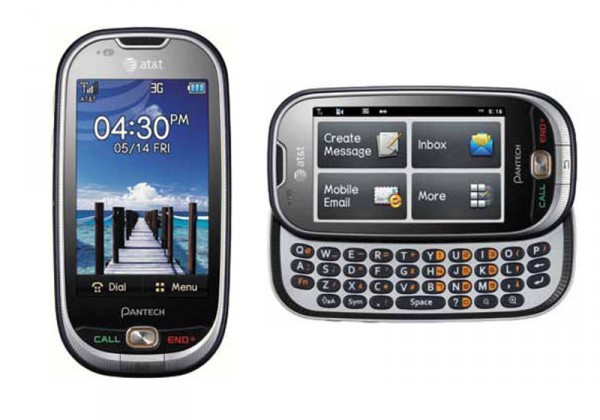 In our review, we found that the iPad was a great tool even if not magical. Since that time, we have decided that it is also a wonderful tool for education and entertainment for kids. So if your child has been extra nice and not at all naughty, then such an extravagant gift might be in order.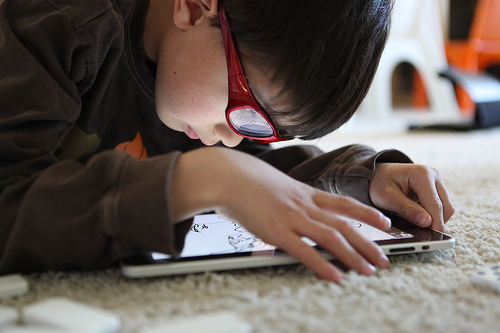 There are too many great apps to count. Your child will enjoy the huge number of games. They are much cheaper than games for the console systems or even the portable devices like the Nintendo DSi. And when they are done playing you can stand over their shoulder and make sure they are learning something with all the educational games and books available. There are also great apps like Star Walk, which will teach your child about the cosmos while they think they are playing. And when everyone in the family wants to watch something different on TV tell your child to crawl up on the couch with her iPad and watch something on Netflix or hulu instead. Then at night, take the iPad with you as you read to your child or better, as they get older, have her read to you.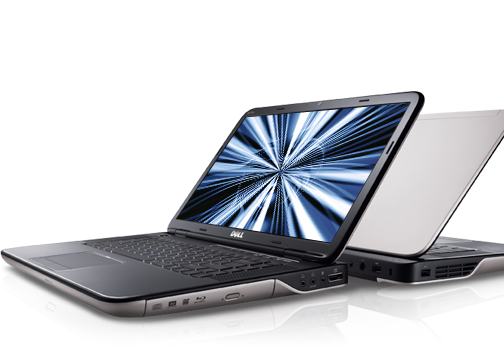 We know that some readers are not going with an Apple product even if their child has been extra good this year. So add a few hundred bucks to the bottom line and get them an decent but inexpensive (by comparison) gaming laptop. The Dell XPS line is such a beast.
At 14, 15 or 17 inches it ranges from smaller gaming computers to desktop replacement. We point you to the 15″ model to say that is a good middle of the road between power and portability.
The Dell XPS 15 has NVIDIA graphics, JBL speakers for good audio and is 3D capable for seeing the aliens in Avatar pop off the screen. The NVIDIA Optimus graphics card can jump into full bore for gaming but conserve power when your kid is just cruising Facebook or writing a report.
Advertisement