Many mobile users would love to run a full version of OSX on a tablet, but the only solution available commercially comes from Modbook and they've announced an update to their Modbook Pro lineup of OSX based tablets. The new versions come in at a lower price, work with Mavericks and offer up to 3TB of storage when combining the internal and external storage available from Modbook.
In case you've not heard about Modbook, the company makes a tablet with a Wacom Penabled digitizing touch screen and runs the full version of Apple's OSX 10.9 Mavericks operating system. It boasts a 2.3GHz Intel Core i5 processor and a minimum of 620GB of storage (combining 120GB internal SSD storage and 500GB external optical storage), upgradable to 3TB. Users can also run Windows on the machine in a dual-boot configuration for an extra $100 above the price of each configuration. For example, the base price of $2,699 jumps to $2,799 with the dual-boot option. Buyers can get the refreshed Modbook Pro now.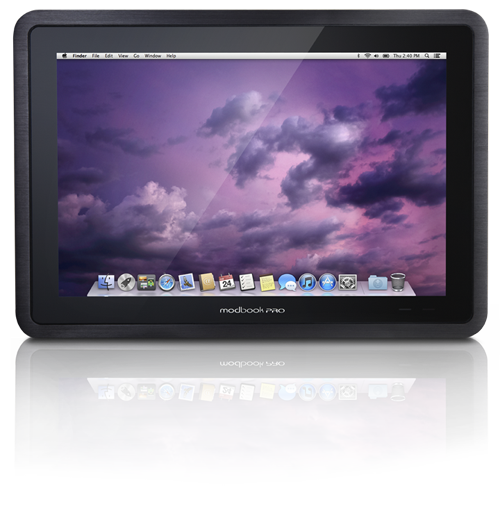 The earlier version of the tablet computer shipped with Mountain Lion, but existing Modbook owners can upgrade OSX, a free upgrade available in the Mac App Store.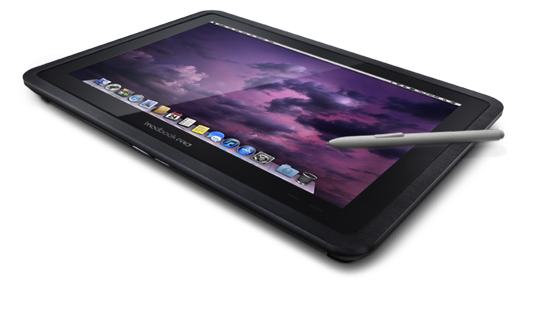 The digitizer on the Modbook Pro gives users 1,024 levels of stylus pen pressure sensitivity on both OSX and Windows 7.
Optional Upgrades
The base model Modbook Pro includes 4GB of RAM, upgradable to 16. All Modbooks start out with a 120GB Sanshara SSD storage, up from the 80GB available before the refresh. Users can upgrade to 480GB of flash storage.
Buyers can select an Intel Core i5 processor running at 2.5GHz for $2,849 or $2,949 with Windows 7 also. The 2.9GHz Intel Core i7 version starts at $2,999 or $3,099.

The machine ships with a SuperDrive DVD burner built into the tablet, but people who don't need or want one can replace it with a second drive, either a 500GB or 1TB Nishara SSD.
Modbook Shuttle
Modbook also announced the Modbook Shuttle, a new storage accessory that adds a minimum of 500GB of external storage. This USB 3.0 hard drive comes with every Modbook. Buyers can upgrade the Modbook Shuttle to include either a 1TB or 1.5TB hard drive for a total optional storage both internally and externally of 3TB. If buyers like, they can also opt for a FireWire version of the Shuttle.
For a full list of the Modbook Pro technical specs, see the Modbook Pro site.
Advertisement