Recently we reported that Eye-Fi released new software and added more public hotspots for uploading pictures. Now, the company is announcing further expansion of their hotspot network thanks to a partnership with Devicescape, Wi-Fi connectivity provider and makers of Easy Wi-Fi. They are most recently noted as the provider of the now free McDonald's Wi-Fi hotspot service.
If you're not familiar with Eye-Fi, it's the Wi-Fi enabled SD card that allows you to upload pictures via wireless immediately after taking them with your digital camera.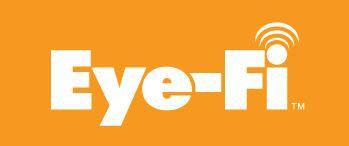 "Eye-Fi will unlock hundreds of thousands more Wi-Fi networks globally through a partnership with Devicescape. By the end of May, X2 users can upload in thousands more open networks around the world, such as universities and cafes, and through Wi-Fi hotspot providers." (Eye-Fi press release)
The result of this new partnership means that users of the cards can …
Upload photos via Wi-Fi hotspot providers like Boingo, BT Openzone, T-Mobile, SFR, Orange and Vodafone

Use their school and university campus Wi-Fi network credentials with their Eye-Fi account, and

Bypass splash screens at thousands of open hotspots like Easy Wi-Fi since the card can navigate through the login screens.
This will make the card much more useful when traveling out in public with your digital camera and Eye-Fi card. Just today I tried to upload some photos with my Eye-Fi card at a Panera Bread store with Wi-Fi, but was unable due to the annoying login required to get on their network.
In addition to the partnership with Devicescape, Eye-Fi is also announcing a new product sold exclusively at Apple stores. The Eye-Fi Geo X2 will be sold starting sometime in May. Here are some of the features of this new card: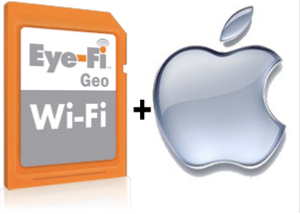 Faster uploading of photo and video with an 802.11n transmitter

Uploading directly into iPhoto

Uploading to other services like MobileMe, Picasa, Facebook and YouTube

Integration with Apple products like MobileMe and iPhoto

Automatic geotagging will work with the iPhoto '09 Places feature, which allows users to browse their photos by location name or maps

Endless Memory, a feature that make space on your card when it starts to get full by deleting photos that are already safely uploaded to an Eye-Fi account
The cards are class 6, which guarantees a minimum of 6 MB/second, and have 4 GB of space. They will sell at the Apple store for $69.99.
Advertisement