According to MacRumors, there is potential evidence that there will be a free version of MobileMe once iOS 4.2 is shipped.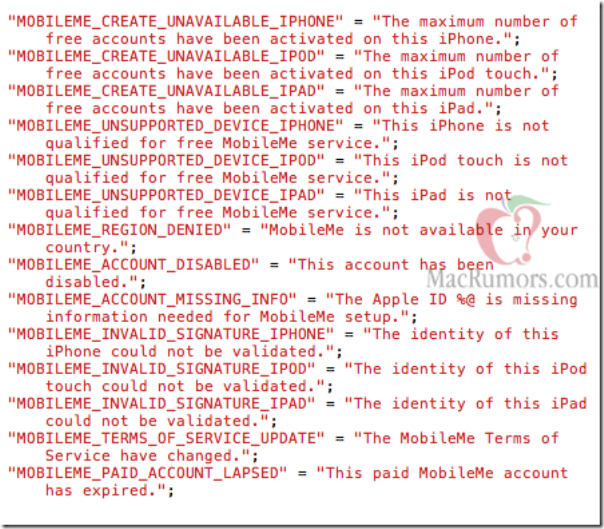 The "evidence" comes from the above screen shot of some code that is part of the new iOS 4.2 gold master. Gold master refers to the final release of code before it becomes public.
We've been waiting for iOS 4.2 for some time with rumors that it was coming as early as a couple of weeks ago. Included in the code is some information that says users can log into MobileMe using their Apple account ID and password instead of a separate MobileMe account user name as is currently required. MobileMe currently costs $99 if purchased from Apple. It includes cloud storage and sync of personal information like bookmarks, files, and preferences.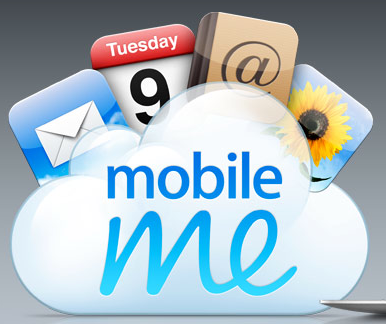 The key information, says MacRumors, is as follows:
The evidence comes in the form of a new private framework known as AppleAccounts.framework that includes a series of device-specific error messages referring to free MobileMe accounts. In particular, the error messages include alerts regarding having reached "the maximum number of free accounts" for a given device and certain devices not being "qualified for free MobileMe service".
The report continues saying that there is other evidence suggesting that the free version would not include MobileMe mail, but might include the other sync and backup services. Those other services include Find My Phone, which tracks the GPS signal of a phone mapping it for the owner when the person logs into MobileMe, as well as iDisk (cloud backup space) and syncing of user information from Contacts, Calendar, Safari and Notes. As the article points out, this is one way that other smart phones have been able to distinguish themselves from Apple.
Advertisement