The MacBook Air just got a refresh with faster Intel processor, backlit keys and Thunderbolt connectivity. Apple is already shipping 500,000 of these popular ultraportable notebooks, but if you want thin, light and powerful Apple isn't the only game in town. We've rounded up some of our favorite ultraportable notebooks that are worth looking into before you buy a Macbook Air, especially if you are just going to run Windows on it.
The offerings will get even better later this year when the rest of the Intel UltraBooks come to market. These notebooks should be rocking the latest Intel ULV processors, thin styles and a price tag under $1000. The first of these notebooks is the Asus UX21, listed below, but we also expect to see an Ultrabook from HP and an IdeaPad Ultrabook from Lenovo.
ASUS UX21 – $1,000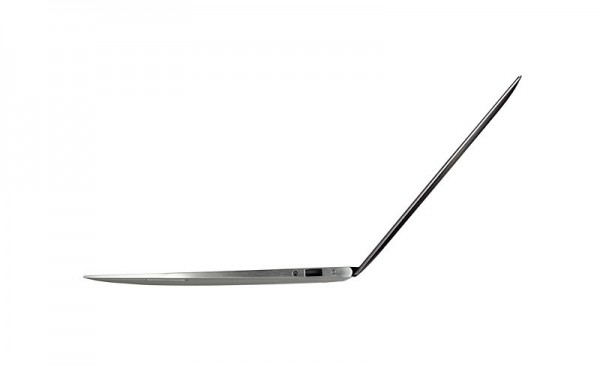 The ASUS UX21 looks like a MacBook Air, no really like a MacBook Air. Inside you'll find a speedy SSD and an Intel Core i7 processor. the notebook weighs 2.4 pounds and measures just 17mm at the thickest point. ASUS also packs in USB 3.0 and an "oversized" keyboard. The announced price was higher than $1,000, but recently sources have said to expect this machine for under $1,000 when it arrives in September.
MSI X370 – $579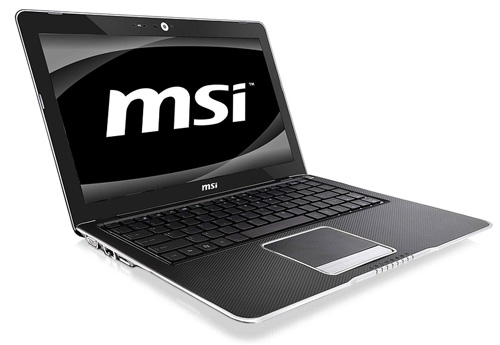 This small and light notebook isn't rocking a Core i processor, but it has a very capable AMD Fusion processor with discrete class graphics which can handle your entertainment and media creation needs. With a 13.4″ display you have plenty of rel estate without dropping $1,299 on the 13″ MacBook Air. At 3 pounds the X370 is a bit heavier, but still very portable.
Samsung Series 9 – $1,049 and $1,349 
The Series 9 is one of the sexiest Windows notebooks we have seen in a while and now that Samsung has dropped the price to a more affordable $1,049 for the 11″ and $1,349 for the 13.3″ you might actually be able to afford one. You get the newest Intel processors designed specifically for thin and light notebooks and speedy solid state storage.
ThinkPad X1 – $1,299
The ThinkPad X1 earned our Editor's Choice Award when we reviewed it in May. This notebook weighs in at 3.7 pounds and may not be as thin as the MacBook Air, but it makes up for the extra thickness in power and options. You'll find a Gorilla Glass 13″ display, USB 3.0, Dolby Home Theater v4, Advanced VOIP controls and a backlit island style keyboard. You can extend the battery life with an optional slice battery to 8 hours.
MacBook Pro – $1,199
The MacBook Pro may be the best MacBook Air alternative available. If you can handle the extra weight, the 13″ MacBook Pro delivers more storage, more RAM and a faster processor. You also get a computer with ports, as in real don't need dongles ports. For many users, the tradeoff is worth it. One of our team members made the decision to go Pro this week, and it may be the best fit for you. If you can get the education discount, chop $100 off the price and get $100 in App Store Credit, which essentially means $999 for students.
It's still hard to compete with the MacBook Air. The price, OS X Lion and iLife Apps come together with beautiful hardware to make a great mobile notebook. For our first impressions on the MacBook Air 11″ (Mid 2011) head over to GottaBeMobile.
Advertisement