There are pictures of what looks like it could be the next generation Apple iPad on a blog in Japan. The mockup shows what has been widely reported – a thinner design, an SD card, larger speakers, but no retina display. The source is a parts vendor in Japan called iLab.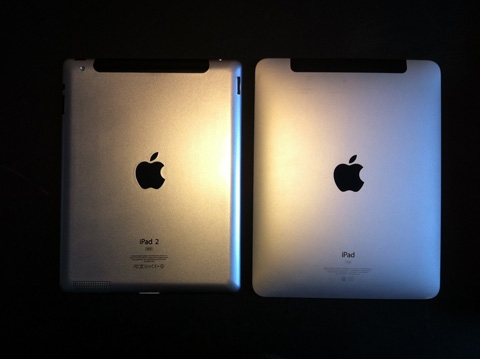 Above are the original iPad on the right and the mockup on the left. As you can see, the newer version would likely lay flat with less of a beveled back. The image below seems to show a slot on the right side towards the top of the iPad. This is what is most likely an SD card slot. However, if you look closely enough, the cut is not very smooth. That could be a bad photo or a fake.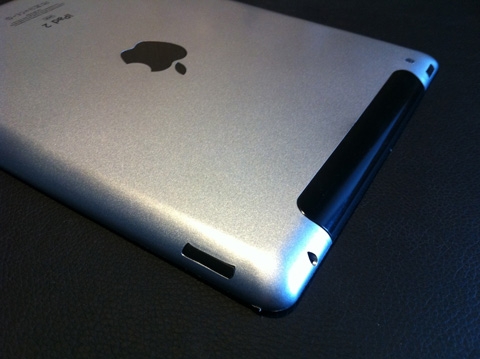 We will find out how accurate these are after March 2nd, the date of the official announcement of the iPad 2. Buyers should have the new iPad in hand be April, as Apple Insider is reporting that Apple Store employees are not allowed to take vacations at the end of March to help take care of the customer demand.
Source: 9to5Mac.com
Advertisement