According to analysts at Gartner, even though Apple's sales of Macs were up 31% in the fourth quarter and the companies iconic Apple computers remain the most wished for gift (and gifted) at Christmas, Cupertino couldn't keep up with the influx of cheap Windows PCs. Big sales of cheap Windows PCs caused Apple to slip to the #5 overall computer manufacturer.
With many Windows PCs for sale at the $500 price range, not including the many more netbooks running Windows, there are simply more machines at more affordable pricepoints than Apple can, or is willing to, compete at. While this puts a damper on their overall marketshare it doesn't make sense for the giant to lower prices of its notebooks to the $500 level that many Windows notebooks and desktops are at.
It is quite possible that if the Apple Tablet is released at a $600 price point that Apple could regain a spot by the middle of 2010 especially if, as the economy improves, they become less sensitive to price.
I see the makings of a new I'm a Mac and I'm a PC commercial if Microsoft could only pull in the Apple talent.
"Hi I'm a Mac, I cost $1,000."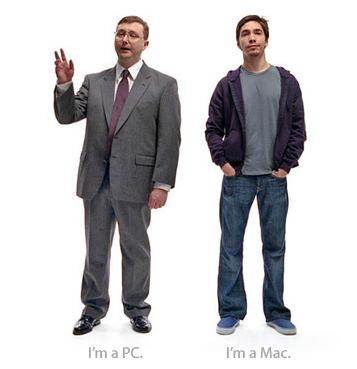 "Hi I'm a PC and you can buy me and still have enough left over for a 42″ HDTV or an Xbox!"
Advertisement