Apple has just released a firmware update for the early 2011 MacBook Pro models aimed at fixing many of the problems which have plagued the high end MacBook Pro models ince their launch. The new MacBook Pro firmware 1.4 includes fixes forr system stability, Thunderbolt connectivity problems and Turbo Boost problems.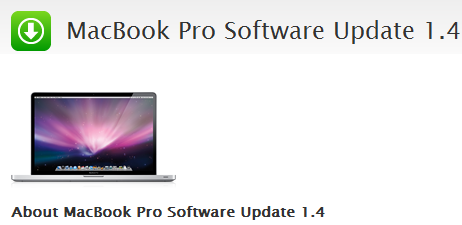 If you have had trouble connecting your MacBook Pro (early 2011) to your Cinema display or found your MacBook Pro grinding to a halt when under extreme loads, this new update is designed to fix these issues. Apple says that the MacBook Pro firmware 1.4 update, "includes fixes that improve graphics stability, address issues with external display support and 3D performance, and improve Thunderbolt device support."
Apple also released a separate update that fixes Turbo Mode issues in BootCamp. The Macbook Pro EFI update is also available today for the MacBook Pro early 2011 models.
This update includes fixes that resolve an issue with Turbo Mode in Boot Camp, and improve performance and stability for graphics and Thunderbolt.

The MacBook Pro EFI Update will update the EFI firmware on your notebook computer. Your computer's power cord must be connected and plugged into a working power source. When your MacBook Pro restarts, a gray screen will appear with a status bar to indicate the progress of the update. It will take several minutes for the update to complete. Do not disturb or shut off the power on your MacBook Pro during this update.
You can download these updates by clicking on the Apple icon in the upper left and checking for updates. We highly recommend installing both of these updates on your MacBook Pro.
Advertisement