Rumors have surfaced of Apple creating iWork apps for the iPhone. Now, with screenshots to prove it, it looks as though the rumors may be true.
Apple iWork is a collection of productivity software, similar to Microsoft Office. The iWork collection includes Pages (for word processing), Numbers (spreadsheets), and Keynote (presentations). Until recently, iWork was only available for Mac computers. Then, Apple released the iWork suite for iPad. Now it looks like iWork's functionality will be brought to the iPhone.
Earlier this month, Apple posted a picture with an iPhone screen reading "Open in Keynote". Though the picture was quickly replaced, it was pretty clear that Apple had a plan for iWork applications on the iPhone. Apple still has not released iWork for iPhone yet, but 9 to 5 Mac has posted 12 screenshots of Pages for iPhone. For the full gallery of pictures, visit 9 to 5 Mac's iWork for iPhone post.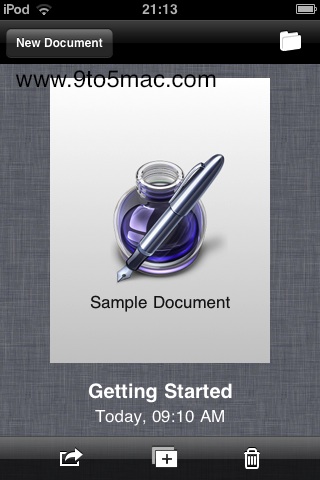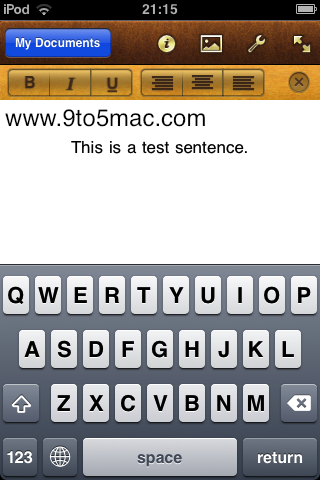 As the screenshots suggest, it looks as though the iWork suite may be available for iPod Touch users as well. Since iWork for iPhone has not been officially released yet, no information on price or release date have been given, but we wouldn't be surprised to see iWork for iPhone arrive before students go back to school.
Via Wired, 9 to 5 Mac
Advertisement