Later today Steve Jobs will take the stage at Apple's Back to Mac event where we expect to hear about a new MacBook Air and updates to OSX. Here are a collection of rumors that are likely to be confirmed at today's event.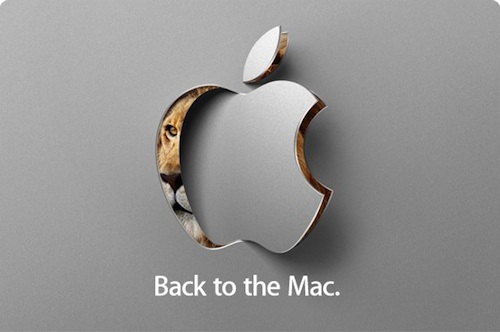 Update to the 13.3″ MacBook Air model with an SSD and new design.
Announcement of a new 11.6″ MacBook Air model which is hopefully cheaper than the existing line of MacBook Air notebooks.
Small update to the MacBook Pro line. Perhaps newer graphics or processor bumps, which we hope includes Core i3 in the 13.3″ MacBook Pro.
Announcement of Apple OSX 10.7, but not likely available for a few months.
Updates to iLife including Garageband '11, iPhoto '11 and iMovie '11.
Announcement of partnership with Starbucks to offer free eBooks and music in stores.
More details on iOS 4.2 for the iPhone and iPad.
Those are the big predictions for today. We keep hearing more about a Verizon iPhone, but unless Jobs has a really, really big "one more thing" we don't expect to hear about a Verizon iPhone today.
We will be covering the event, but if you want to watch it yourself it appears that Apple will be streaming it live again.
Advertisement