Apple is expected to show a dramatic increase in March MacBook Pro sales figures compared to the same month the previous year. Wednesday Apple is holding its quarterly earnings call, but we already have analyst predictions about what sales figures might show. Piper Jaffray analyst Gene Munster believes that Apple will show sales increases of …
20% in January 2011
12% in February 2011
47% in March 2011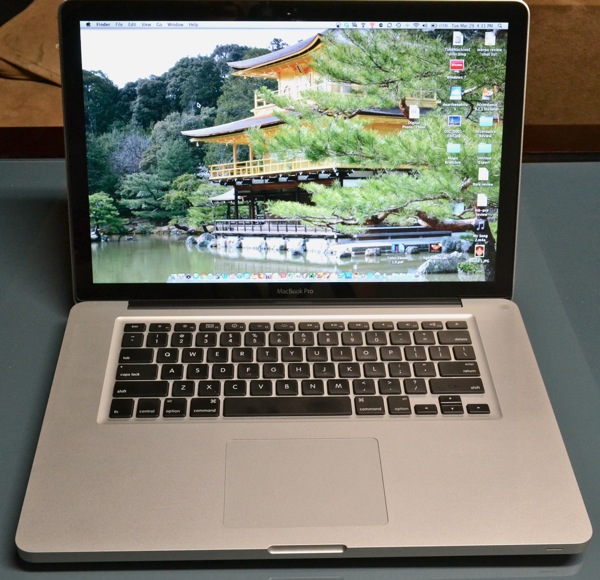 If correct, this is a significant jump considering recent reports that most of the computer industry is seeing anywhere from modest to steep declines in the number of PCs shipped. Acer alone saw an estimated 42% decline in the number of PCs shipped in the first quarter in the US.
The estimated Apple numbers are what industry observers and investment analysts call "year over year" growth. This is a comparison between the same time periods in two successive years. So the number of PCs shipped in the first quarter of 2010 compared to the number of PCs shipped in the first quarter of 2011 declined for Acer by 42 percent year over year. Apple saw an average increase in MacBook Pro sales of 27 percent in the first quarter year over year.
When looking at the above numbers it seems like a wild flux in sales. This is because the new MacBook Pro shipped in late February. Ahead of the refresh growth slipped from 20 to 12 percent. Most likely people who were planning to get a new computer in February waited amidst the rumors of the refresh. The numbers jumped in March since there was a new version of the MacBook Pro with some nice spec and performance bumps. The refresh included faster Intel Sandy Bridge processors, better graphics cards, and a new connectivity port called Thunderbolt based on Intel's Light Peak technology.
In the same report iPod sales are expected to take a ten percent decline in the US. It seems more people are interested iOS devices with the new iPad 2 being released this quarter. Still Apple sold somewhere between 9.8 an 10.3 million iPods in the first quarter.
Apple MacBook sales account for only a fifth of all Apple sales.
Source: Apple Insider
Advertisement