Dell announced a new series of Sandy Bridge second generation Intel Core i processor Inspiron notebooks equipped coming next week. They are also teasing us with hints about a new ultra-slim notebook replacing its Adamo line on notebooks (pictured below), which has been discontinued and was previously reported. These new models will not be affected by the recent glitch in Sandy Bridge's SATA ports which caused a problem for early adopters who bought the first wave of Sandy Bridge computers only to learn their new machines had a design flaw. The ultra-slim won't be coming till spring, however.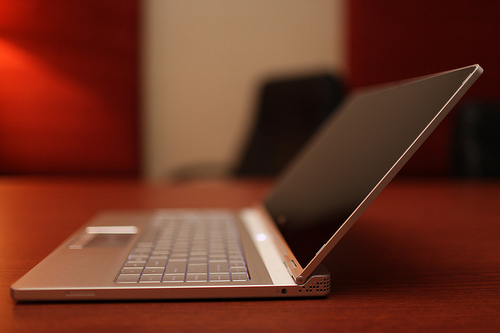 In the same announcement Dell also noted that customers who already received a notebook with the glitch were given an option to either keep the unit until new models ship or return it for a refund or later replacement once the new fixed systems ship. These new lines will be a welcome arrival for customers affected by the problem.
Later this Spring Dell will roll out a an ultra-slim notebook to replace the Adamo. The company said these "… new ultra-slim notebooks(s) … will combine beauty and brawn in a form factor that will excite and delight." Ultra-slim notebooks are very hot at the moment with Apple shipping a significant number of MacBook Airs since it was introduced in the fall of 2010. Also Samsung has its new Signature Series of ultra-slim notebooks coming very soon. These computers grabbed a lot of attention at CES 2011 earlier this year.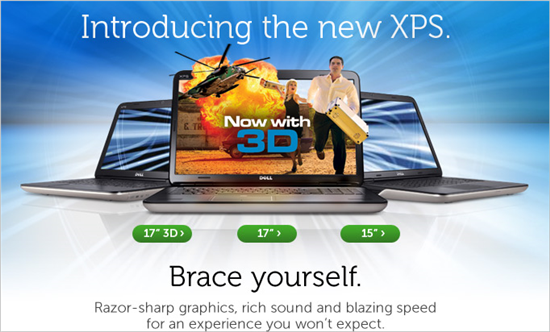 Dell is one of many manufacturers already shipping Sandy Bridge laptops in their XPS line. Intel's new platform brings the combination of longer battery life thanks to lower power consumption and higher powered graphics for smaller and lighter computers.
Dell has also recently added Sandy Bridge processors to the Dell Latitude line of business notebooks which should be available to order soon.
Below Intel demos the Sandy Bridge platform:
Advertisement