Dell was all about business today with the largest launch of business notebooks and devices in company history. Dell announced numerous Dell Latitude E series business class notebooks, but also showed off a new Latitude convertible tablet, the Dell Latitude XT3.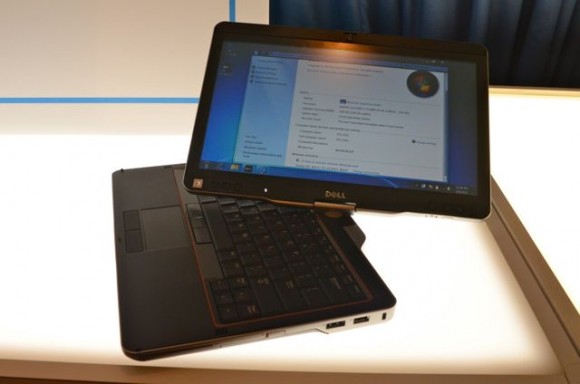 The Dell Latitude XT3 is a 13″ convertible tablet which is a break from the previous XT2 and pretty much all other convertible tablets which use a 12″ screen. The larger screen means that the XT3 is a bit heavier and bulkier than most tablets you'll find in teh enterprse space, but Dell feels that it is responding to the needs of corporate users who want a larger tablet and larger display.
The Latitude XT3 is also easier for IT departments to integrate into the corporate landscape now that it has a standard Latitude dock and uses many of the same components as the Latitude E6000 notebooks.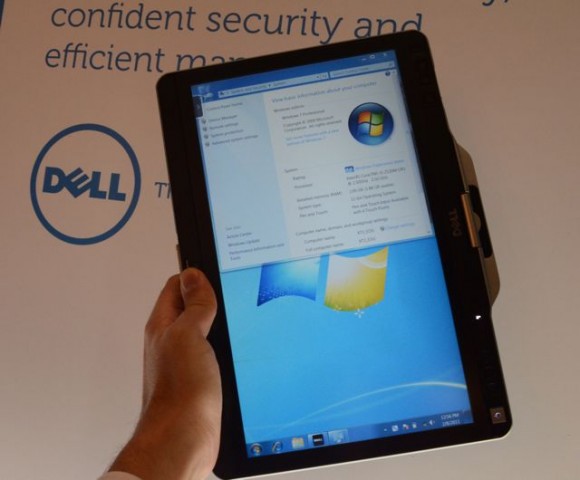 The Dell Latitude XT3 uses an N-trig Digitizer which has been a source of frustration for Dell tablet users for some time, so it will be interesting to see how the XT3 performs when it is finally released.
Dell Latitude XT3 Video Tour:
Dell Latitude XT3 Pricing and Availability:
Dell has yet to release the final pricing or availability of the Dell Latitude XT3, but we expect to see it in the coming months and to have more detailed specifications soon. Keep your eyes on GottaBeMobile for a review soon after the device is available.
Advertisement