Now that you have your new Verizon iPhone 4, we have some tips on what accessories will give you the best experience. We also have a guide related to the 12 Essential iPhone Apps, so after reading below, check that guide out as well.
A Case
We are sure you have heard about the reception problems with the iPhone 4. We will have to wait and see if the Verizon model has the same problem. Early results say it might. The AT&T version requires a case to keep from dropping calls, but even if the Verizon model doesn't need one for preserving reception quality, protection is still a must. The iPhone 4 is mostly glass and requires protection on both the edges and the back.
We've tested a bunch of iPhone 4 cases, but the ones we like best are those that add very little bulk or weight. We have two favorites. The first is from Griffin Technologies. It is the Reveal case. It's better than Apple's bumper because it protects the back, but still doesn't add much weight or buck. However, it is not yet available for the iPhone 4 from Verizon. A similar one is the Speck PixelSkin HD. It is a low form factor case that also doesn't add much bulk while protecting both the edges and back, like the Griffin case. The case is $29.95.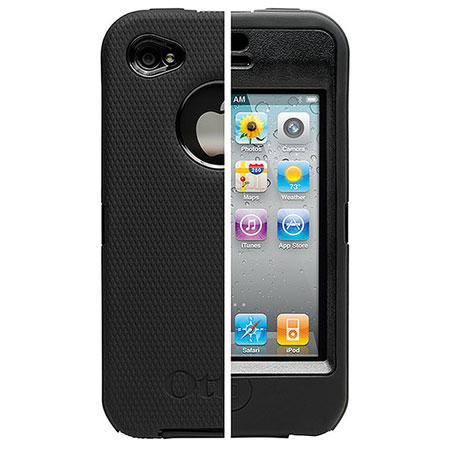 The other kind we like is the ones made for durability, like the Otterbox Defender which is available for $50.
Car Accessories
Three things are needed in the car – a charging accessory, a bluetooth device for hands free calling, and a docking system. We've seen all-in-one solutions but don't recommend them. For Bluetooth, get the Scosche solVUE which is a Bluetooth handsfree speaker phone. It has suction cups that attach to the windshield to charge the speaker. It automatically connects to the iPhone's Bluetooth and allows you to safely make or receive calls.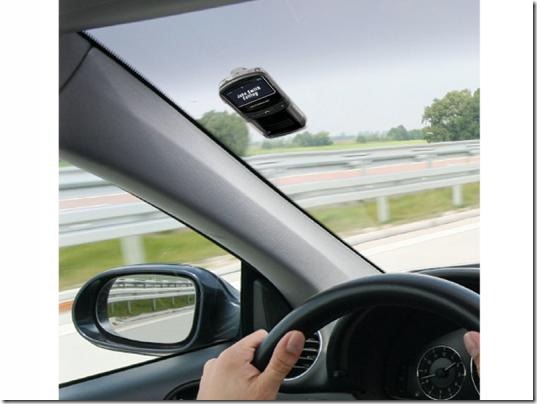 If you prefer a headset, the Aliph Jawbone ICON Bluetooth headset is a good alternative. We aren't crazy about in-ear Bluetooth devices, but most people prefer them to the above kind of solution. The Jawbone iCON is $99.95. Our Editor Josh Smith is also pretty excited about the new Plantronics Voyager Pro UC 2 which uses sensors to know when it should, and shouldn't, answer a call.
A good car dock is helpful for using the iPhone as a GPS device. You can see the map if the dock is stationed within easy eye view. Also from Scosche is the Universal Dash Mount. We like it because it installs easily and holds any phone you might use as well as MP3 players and small GPS devices. If you have an iPhone but your spouse or significant other has an Android phone, the Universal Dash Mount will work. Check out our review. It is $24.95. Our video review of the older version is below.
The last thing you might need is a car charger. There are a lot of these, but one we prefer is from Griffin. It is the PowerDuo Micro. It comes with both a car charger, a wall outlet charger and a USB to 30-pin dock connector. The car charger is small enough that it doesn't protrude much from the cigarette lighter. And it has two USB inputs. The wall mount that comes with it only has one USB port. The prongs fold into the block for storage.

External Speakers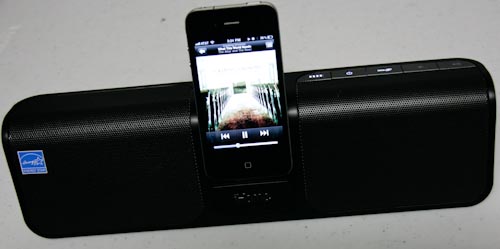 If you want to listen to your iPhone, you can plug in the ear buds that came with it. But we don't like them and sometimes you want to share the music with others. That's where iHome comes in. They have a number of different docking speakers but the one we like is the iHome iP46 Rechargeable Speakers. This is a rechargeable battery powered speaker system with a 30-pin dock connector and an auxiliary input. The battery gives about eight hours of extra listening. We often use it at home just plugged into the wall outlet. But with the battery it can be taken on the road for listening at a park, the tennis courts, or anywhere. The speakers are $99.99 at iHomeAudio. Below is our video review.
If you don't want battery-powered speakers or don't want to have to power them at all, the Griffin AirCurve might work when you don't need a lot of sound. This is a simple clear dock that channels the sound from the built-in speakers on the iPhone through a canal out the front of the dock. It amplifies the sound slightly. The benefit is no power of any kind is needed. But it is not great for loud environments or large rooms. If you add your own dock connector to USB cable, you can have your phone charge while using the AirCurve. The AirCurve is $19.99.

Headphones/Earbuds
As we said above, the earbuds included with the iPhone are not great. But replacing them requires that you have something with decent sound and a built-in mic for hands free communication. There are a bunch of these, but on the inexpensive side we like the Scosche IDR305md because they are only $39.95 and give decent sound, a mic on the cable as well as volume controls. They are only found at Apple, at least brand new.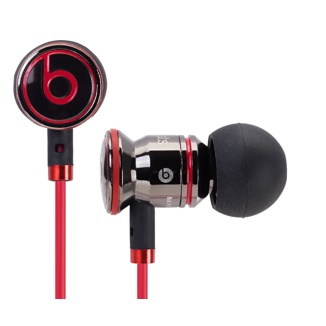 A pair of higher end earbuds are the Beats by Dr. Dre iBeats in-ear headphones. There are a number of models, but the iBeats is one of the least expensive. These give great bass and also have volume controls and a mic. And this is one of the few times it is actually cheaper to get them at Apple, where they only cost $99.95 compared with almost $130 directly from the manufacturer.
If you want over the ear headphones, we like the Bose QuietComfort 15 headphones. They are comfortable, have great sound and a little carrying bag. But they are also $300. These are for the serious audiophile or people with money to burn.
Charging Stations and Docks
The Kensington PowerLift Battery Back-up Dock and Stand is a versatile accessory that performs three different tasks for a bargain of a price. It is a dock, to hold your iPhone on a desk either at home or on the road. The size of it makes it easy to travel with and fold up to use as a battery back-up and charging tool. And the USB cable on it will let you sync with your computer while charing it and holding it at a perfect angle in portrait mode for video chat. We reviewed it and said that at $50 it is a useful tool for those needing a portable dock/battery back-up/stand.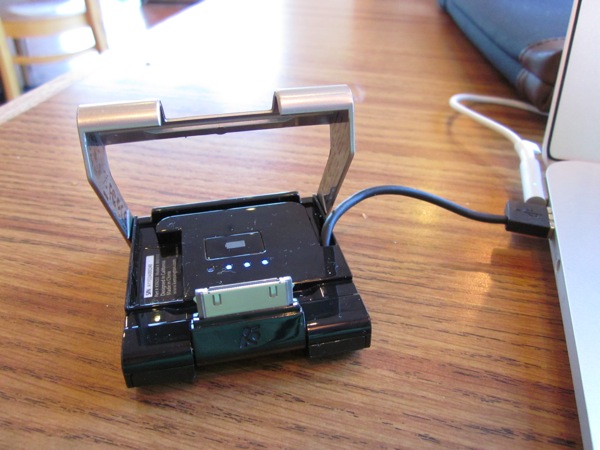 For a permanent docking/charging solution, the iHome iB969 Charging Station will not only charge your iPhone, but a friend or family member's iPhone or iPod as well as two other USB charged devices, like the iPad, a Kindle, Nook Color or other cell phones. It plugs into the wall and has two Apple docks and underneath two USB ports. While small and light enough to carry on the road in your luggage, it is sturdy enough to stand up even with an iPad in the vertical holding channel at the back end of the device. The front has a platform to hold small items or a smaller USB device being charged. The station is only $59.95 and is the best option if you have more than a one device to charge. If you only need to charge one, the above dock from Kensington is slightly cheaper and smaller.
Insurance
We going to call this a Baker's Dozen and throw in a service instead of a physical accessory. Because the iPhone is a fragile device, we recommend some insurance. Don't bother with Apple Care because it is too expensive and doesn't cover all eventualities. Instead either get your iPhone covered with your insurance carrier or buy some from a company like SquareTrade or Worth Ave Group. If you need to be convinced read our guide Five Ways Insurance Beats Applecare. We buy SquareTrade plans for all of our mobile tech that we think might get damaged like smart phones or tablets.
Advertisement