Merry Christmas from Notebooks.com! Here are a few iPad
Apps to help you enjoy and celebrate the Holiday. These are all
inexpensive or free apps since you likely won't be using them the
rest of the year.
This is a
fun "pop out" version of the favorite Holiday story, The
Night Before Christmas. Your children will enjoy the
interactive nature of the book as it lets you pull and manipulate
items on the page much like you would a traditional popout.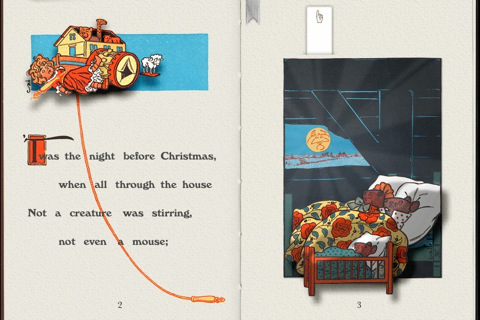 This is an enjoyable
eBook version which our friend Warner Crocker at Gottabemobile
already highlighted. The app's descriptions says it has
"steampunk-style animation, illustrations, original score, sound
effects, and hidden Easter eggs of bonus content will draw you into
the story's unforgettable lessons of darkness, despair, joy and
life." It is a fun way to experience the classic favorite.
https://www.youtube.com/watch?v=JTxwDK1t0vE
This is a fun
physics game. The goal is to help get the starlight min into your
little fun little monster. You do this by going through the
different puzzles. It is easy at first, but gets a little more
challenging with each round. The original was a lot of fun too, but
Chillingo is offering this version for free for a limited time.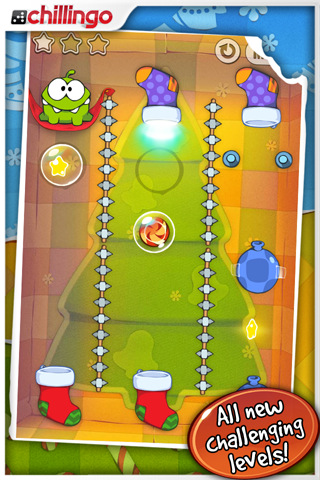 There are a bunch of holiday music apps, but why
waste the time downloading one when you can just set up the
Christmas music channel on one of the best music streaming apps and
services available. In case you didn't know, Pandora is a service
that lets you stream music for free on the Internet. They have a
good iPad App too.
Fireplace is a yule log app which lets you pick
from 3 different fireplaces. I'm not sure why, but we love to look
at fire. No fireplace? Then try this app. It will let you choose
from three different fireplaces and play your own music from the
iPad while you get romantic.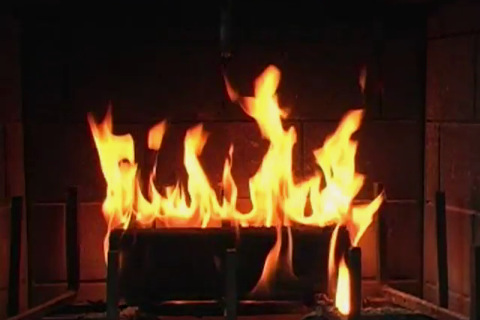 Have you any idea how
to make _______ (fill in the black with your favorite holiday
dish)? This app will help you take care of that. The Food Network
app is good all year long but has some holiday recipes in time for
Christmas and New Years.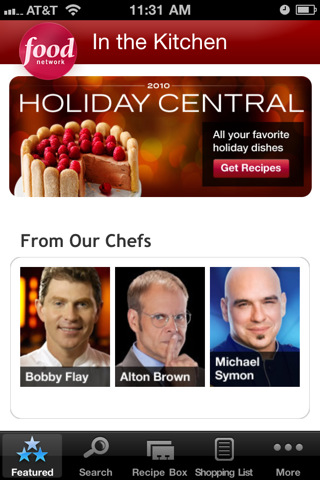 Advertisement