We can think of a lot of reasons to use a MacBook as a desktop system while at home or in the office. First, one computer makes it easier to keep our work environment consistent. Who wants to sync files and settings between two or more computers? And who wants to pay for a second Mac plus display if you already own a great computer and just need the display and a few accessories? Plus, using a great big desktop display makes work more satisfying.
So grab some, or all, of the accessories below to turn your MacBook into one of the best Mac desktops money can buy.
27″ Apple Thunderbolt Display
At $999, or $829 for a refurbished model, the Apple Thunderbolt Display seems like overkill since many companies sell a 27″ display for under $500. Few inexpensive displays offer the functions that Apple's 22650×1440 resolution display offers. It connects with just two cables and offers a 3-port powered USB 2.0 hub.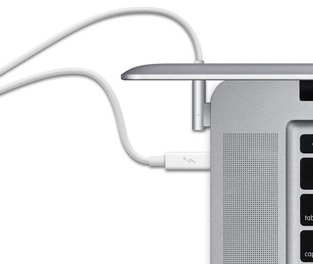 You can also plug a FireWire 800 drive or Thunderbolt drive into the display. Using the Gigabit ethernet for networking gets you a faster and more reliable connection.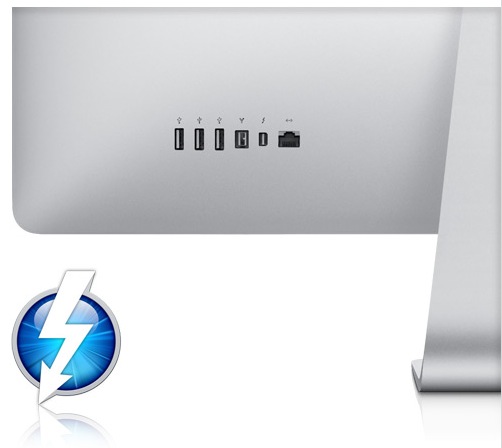 On the front a FaceTime camera allows video chat even with the MacBook closed.
The bright and accurate picture looks beautiful. The high-resolution means opening two apps at once without feeling cramped. The included speakers sound muted and muddy, but that's easy to fix with a pair of nice USB speakers.
TwelveSouth BookArc Stand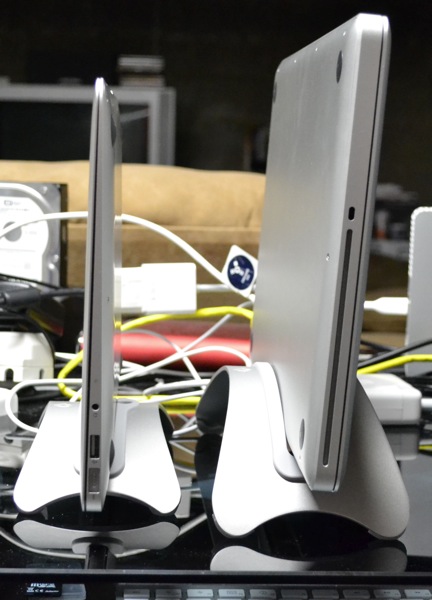 Save desktop space by putting the MacBook Air or Pro in a stand. We recommend one of two options. The TwelveSouth's BookArc Stands come in durable aluminum and costs $49.99 from TwelveSouth. Rubber inserts won't scratch the soft aluminum on the MacBook and the rubber feet keep it in place.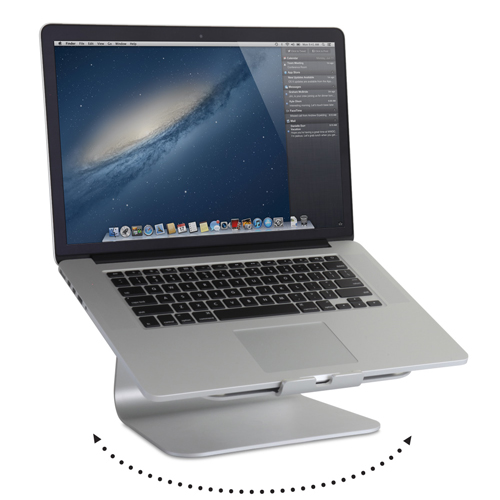 The mStand from Rain offers a second option for people who want to keep their MacBook open. It holds the computer up off the desk and gives the user room to slide a keyboard under it when not in use. It costs $49, or $59 with a rotating base. The user can forgo the second display with this option, saving cash for higher quality peripherals.
Apple Aluminum Keyboard with Numeric Keypad

If we pick the space-saving BookArc stand, we'll need an external keyboard. The Apple Aluminum Keyboard connects via USB to the display and takes up very little space. The island style keys make typing comfortable, it feels like the MacBook keyboard. A dedicated number pad and a pair of USB 2.0 ports are on either side. The keyboard sits at a comfortable angle. The keyboard retails for $49.99 at Apple.

One could also get the Logitech Wireless Solar Keyboard K750 for Mac on Amazon for about $60, for those who prefer a good wireless Mac-specific keyboard.
Apple Magic Mouse
Some people hate Apple's Magic Mouse, but we like it. The mouse gives users an OSX experience unlike any other mouse, thanks to the gestures it supports by swiping the top of the mouse.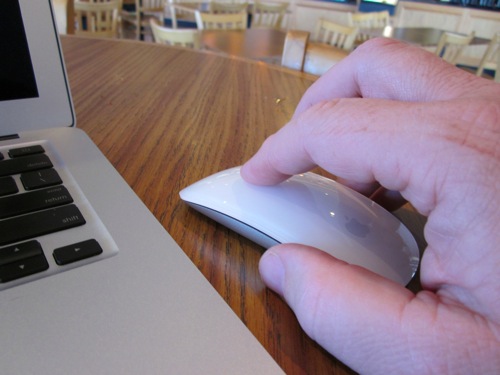 Be sure to go into the mouse settings and turn on the feature that gives the user a right-click by pressing on the outside right of the mouse.
Two other pointing options include the Razer Or0chi for those who don't like Apple's mice, or an Apple Magic TrackPad for those who want the same pointing device away from the desk. Razer made their mouse for gamers, but it functions nicely for everyone else. Amazon sells it for $62.99. The Apple Magic Mouse or the Magic TrackPad are $69 from Apple.
Belkin Hub-To-Go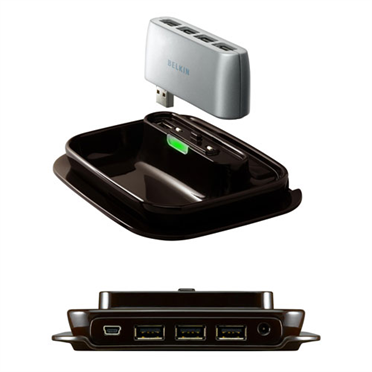 The Belkin Hub-To-Go gives users a mobile hub and a desktop hub in one device. The mobile four port hub plugs into a base that adds three ports for a total of seven USB 2.0 ports. Plug the base into the computer and a wall outlet using the AC plug to turn it into a powered hub. A little cup on the front holds things like flash drives or SD cards.
External Storage
We recommend getting an external USB, FireWire or Thundebolt hard drive for backups and an external Blu-ray drive for installing software, or watching and ripping videos. Here's our list of picks going from cheapest but slower, to more expensive but faster:
USB – Seagate BackUp Plus costs less than $75 on Amazon for a 500 GB USB 3.0 mobile drive. They also ship in 750GB or 1000GB versions with black, red, silver or blue.
FireWire 800 – The Western Digital MyBook Studio 1TB drive is $129.99 on Amazon. They also sell a 2TB, 3TB and 4TB model. Desktop only!
ThunderBolt – Seagate Backup Plus Desk for Mac costs $400 on Amazon. It's desktop only!
When looking for a backup DVD or Blu-ray, don't overpay. We do like Apple's $79 SuperDrive, but users can find cheaper options. Look for a Blu-ray drive that costs no more than $100, unless it also writes Blu-ray.
Speakers
Don't buy cheap speakers, since the MacBook and the Apple Thunderbolt Display already come with speakers. But for people who want great sound, consider the following set from Klipsch.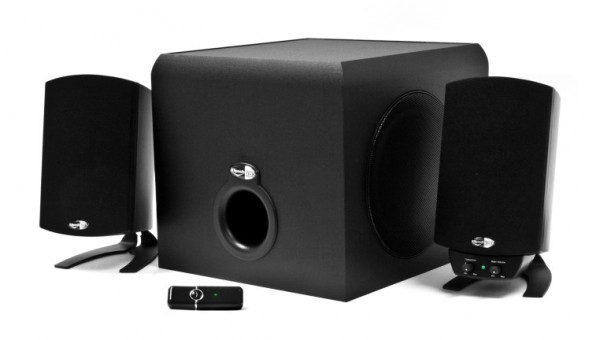 The Klipsch Pro Media 2.1 series connects via USB so the user doesn't need to attach another cable to their MacBook when docking it. This set costs $199.99 direct. They sound great and offer a decent subwoofer.
Advertisement