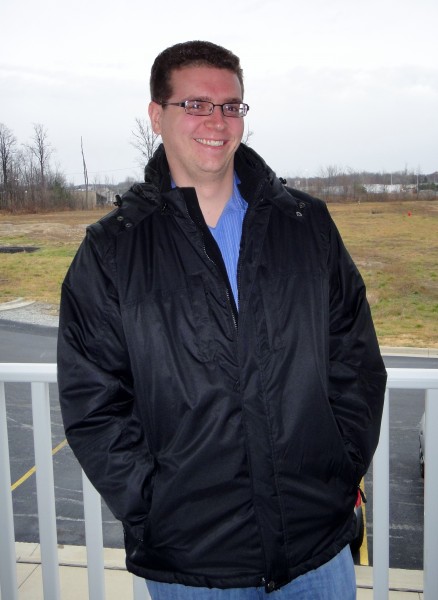 How warm is a ScotteVest? That's the question I get asked most often when I show off the Revolution Plus Jacket these days and it's an important one especially with temperatures dipping close to zero here in Ohio.
We didn't do any scientific tests with thermometers stuffed in pockets and taped to our body, despite how humorous that would have been. Instead we did some A/B testing with a Columbia jacket we purchased last year.
The temperature for most of our testing times hovered around 10 degrees with decennt amount of wind. We used this jacket as we expect most users will, going to and from work, short walks a trip to the mall or around town.
So, how warm did the ScotteVest Revolution Plus jacket keep us? After lots of time observing how we felt while wearing the jacket in winter weather we came to the conclusion that the Revolution Plus is a sufficiently warm jacket for the Ohio winters which drip down to zero on occasion.
One of the nicest things about the Revolution Plus was that the coat did a great job of cutting the wind which played a big role in keeping us warm without ht need for a bulky liner that made us feel like an extra on the The Nutty Professor.
How does the ScotteVest stack up to a Columbia coat? We found that the Revolution Plus was as warm as our Columbia coat that has an outer shell and a removable fleece liner. The Revolution Plus has no liner, just a quilted interior, but it did a heck of a job.
We wouldn't want to spend all day outside in near zero temps without an additional layer of fleece (perhaps the Fleece 5.0) but we were comfortable during our daily routine of outside jaunts around 15 minutes in length or on the occasional longer walk. If the Revolution Plus did anything it reminded me just how little warmth traditional dress pants provide!
For a look at how the various ScotteVest travel clothing items measure up for warmth visit a product page and click on "How Warm is this SeV?" for a comparison chart.
Advertisement