When it comes to outerwear, the ultimate gadget lovers coat has to have the ScotteVest name on it and pockets all over. The new Revolution Plus Jacket is the latest cold weather coat from ScotteVest that replaces the Evolution Plus and provides a jacket that doesn't just allow you to carry your gear, it keeps you warm and is comfortable too.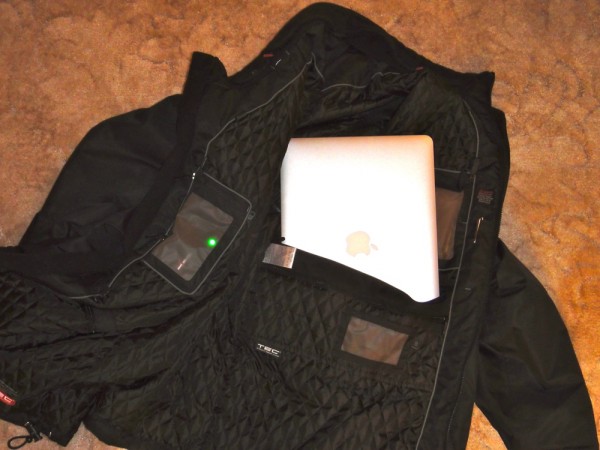 The Revolution Plus jacket is $200 and has 26 pockets, including a special PadPocket that holds an iPad or laptop. In addition to this large and impressive pocket, the Revolution Plus has two that have cleartouch enclosures which allow you to use your cell phone, a pocket that spans the back of the device and many more to hold specific items like memory cards, ID or travel documents. Other notable features include a removable hood and a removable sleeves. Check out the X-Ray image below for a more detailed look at the pockets.
Usefulness:
The ScotteVest Revolution Plus coat echoes the experience we've had with other ScotteVest items like the Fleece 5.0 in that all of the pockets have a specific use and even if we aren't using every pocket all of the time we still enjoy having pockets where we want them that hold specific gadgets just like we would want them to. The real magic of a ScotteVest isn't that it has so many pockets, it's that the pockets do what you want them to.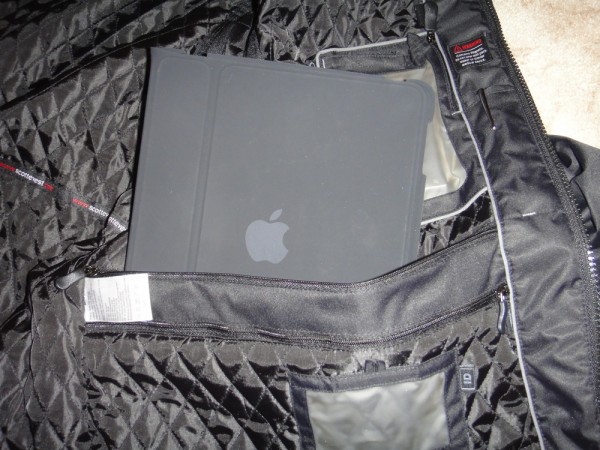 In our use of the PadPocket, we definitely felt that it is best suited for the iPad, not a laptop — even though you can carry a light laptop there in a pinch. One thing worth mentioning is that with the iPad in our pocket and the coat zipped up we had a few odd movements and bulges when walking up stairs due to the way the iPad sits in the jacket. This didn't detract from the joy we experienced by taking the iPad and papers for class from one building to the other on campus without exposing them to the elements. This left our hands free to stay warm in pockets or check email on our phone.
ScotteVest Revolution Plus Jacket Review Video:
Warmth and Protection:
We were a bit concerned that we wouldn't have enough variation in weather to put the Revolution Plus to the test given our warm and mild fall, but this past week has allowed us to wear the jacket in cold rain, snow and windy weather. In all elements we were happy with the results. In the rain moisture beaded up on the outside, keeping our iPad dry and we didn't have any water seep in at the sleeves.
In the wind and snow, with temps in the 20's were were just as warm as we were in a Columbia coat which surprised us because the Columbia Jacket has a fleece interior. The Revolution Plus has a quilted interior which adds to the warmth. We will test the jacket out when temps get closer to zero here in Ohio, but we definitely feel that the jacket will keep us warm as we go through our daily activities. If it does get really cold, the XL size we have leaves enough room for a fleece liner for added warmth.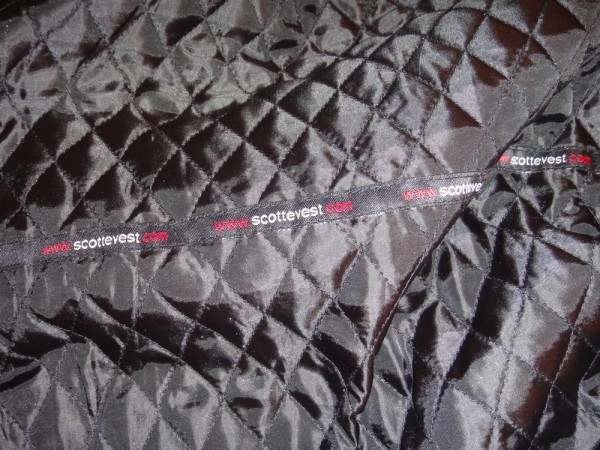 Comfort:
Not only does the Revolution Plus have more than enough pockets, it is also a really comfortable coat that fits well. We especially liked that the sleeves can be snugged up or rolled up when needed. If you are trying to decide what size to get, we recommend trying on a Columbia jacket at a local retailer and ordering a similar size; just make sure you keep in mind the gadgets you want to keep in it.
Value and Conclusions:
Overall the ScotteVest Revolution Plus jacket is a great coat and a great gadget accessory. If you're looking for the perfect jacket for geeks and gadget lovers you've found it. If you're looking for a great winter coat that can carry your gear and keep you warm this is the jacket for you. Even if you only travel to the office, mall and around town you'll appreciate the ScotteVest Revolution Plus Jacket.
Advertisement