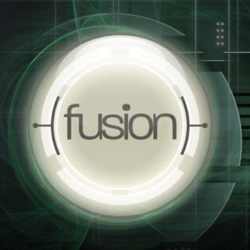 2011 is a big year for affordable ultraportable notebooks that don't come with a collection of compromises typical of mini notebooks and netbooks of the past. Most of this is thanks to the introduction of the AMD Fusion APU which was announced at CES 2011 and earned our Best Innovation of CES award. This new processor from AMD delivers on processing, graphics, battery life and stays cool while it does all of this.
We've rounded up a collection of the best AMD Fusion powered ultraportables available today from HP, Lenovo, MSI and Lenovo to show you some of the best choices for mini notebooks. After looking at these notebooks, you will probably pass on netbooks in favor of something with fewer compromises.
Why AMD Fusion?
All of these notebooks use the new AMD E 350 processor which AMD calls an APU due to the inclusion of a graphics processor right on the same piece of silicon. In these systems the included graphics chip is the AMD Radeon HD 6130 which delivers graphics that are on par with some discrete(standalone) graphics processors which means you can watch HD videos, play some mid-range games and more. All of these mini notebooks come with HDMI ports to connect to your big screen.
Top 4 AMD Fusion Mini Notebooks
Lenovo IdeaPad S205 – $499
The IdeaPad S205 was just released and is the only consumer AMD Fusion notebook in our roundup with an anti-glare display which will make it a bit more usable outdoors and in harsh lighting. The Lenovo S205 is a slim and attractive looking Fusion powered mini notebook that comes in midnight black, but should get some colorful options soon.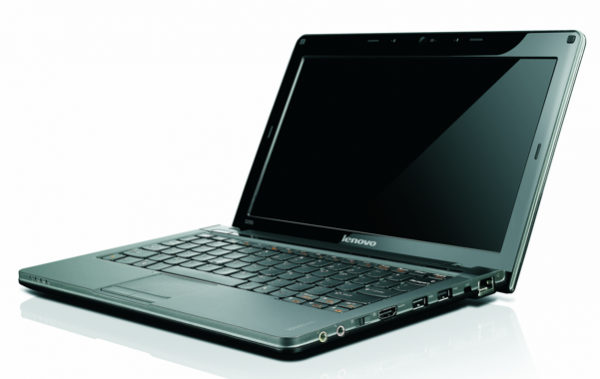 The IdeaPad S205 has 3GB RAM, a 320GB hard drive and comes with a 6 cell battery as well as wireless b/g/n. This systems comes with Windows 7 Home Premium. The IdeaPad S205 has an island style keyboard.
IdeaPad S205 Hands On
Perfect For: Anyone looking for a small notebook that will work as well indoors as outdoors. Top pick for Students and Campers
HP Pavilion dm1z – $449
The direct competitor to the Lenovo S205 is the HP Pavilion dm1z which delivers an amazing overall experience, which we will share in our upcoming review. The 11.6″ display has a 1366×768 resolution like the other 11.6″ models in this roundup. One unique feature is the HP Coolsense technology that keeps the dm1z from getting hot during extended use. We really like the look and design of the notebook including the open all the way hinge that allows you to get a good look at the display no matter where you are.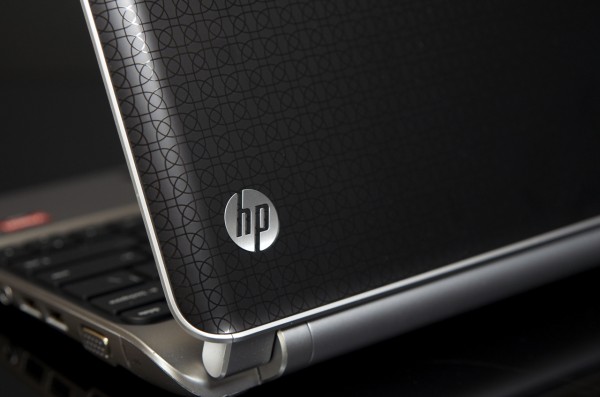 The HP Pavilion dm1z has 3GB RAM, a 320GB hard drive, Windows 7 Home premium and a full size island style keyboard. This notebook also has Dolby Advanced Audio and Altec Lansing speakers to deliver better sound while on the go.
HP dm1z Hands On
Perfect For: Consumers looking for a small portable notebook with great design and a no compromise feature set. Top pick for media lovers and anyone who likes a cool (temperature) notebook.
Lenovo ThinkPad x120e – $449 (as configured)
The ThinkPad x120e is an award winning notebook that starts at $399, but we opted to upgrade to the faster E350 processor for this roundup. Aimed at business users, the ThinkPad x120e has a collection of great business features and delivers a pointing nub which ThinkPad aficionados will love.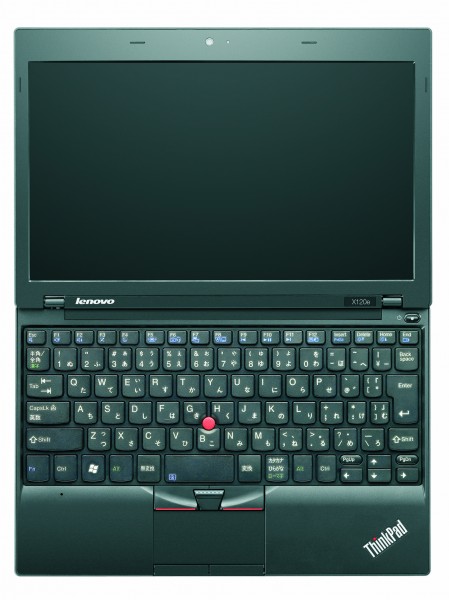 As a business notebook we see a design and build that takes inspiration from the larger ThinkPad lines.  Like the S205, the x120e has an 11.6″ anti-glare display. While this notebook has 2GB of Ram compared to the consumer models above, it does have a faster 7200RPM 320GB hard drive. This notebook includes a 6 cell battery.
Lenovo ThinkPad x120e Hands On
Perfect For: Business users on a budget who don't want a netbook. Top Pick for pointing nub lovers and travelers.
MSI X370 – $599
The MSI X370 is bigger than the rest of this roundup at 13.4″ and brings with it a collection of higher end specs to back up with higher price tag. Rather than competing with netbooks, the MSI X370 is attractive for users who want a MacBook Air or Samsung 9 Series without the high prices. Even with a bigger screen, this notebook still weighs in at just over 3 pounds for a very portable and pretty powerful notebook.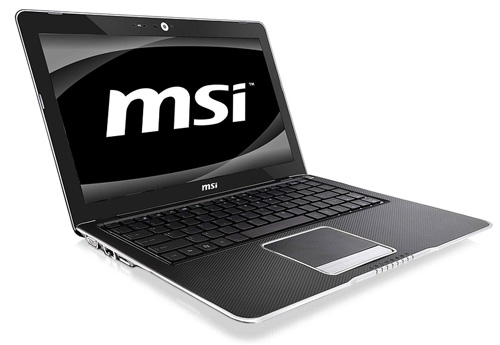 The MSI X370 has 4GB RAM and a 500GB 7200RPM hard drive. The 13.4″ display has a 1366×768 resolution and the included 8 cell battery is rated for 10 hours. You can find the MSI X370 at Newegg and Amazon.
MSI X370 Hands On
Perfect For: Users looking for an ultraportable without the MacBook Air price tag. Perfect for students and people who can't leave home without a 13″ notebook (you know who you are).
Advertisement