CES is full of announcements and innovations, but this year the AMD Fusion APU is our pick for the Best Innovation of CES 2011 in the notebook arena.
The AMD APU is a combination of CPU and GPU, and by putting both of these processors on one chip AMD is able to deliver an a multimedia experience that will handle HD video and still provide a long battery life.
It's one thing to announce new technology and hope for adoption, but there are already 35 notebooks being announced with AMD Fusion at CES and another 100 design wins across multiple product lines which will come to market in 2011. The majority of these wins are in the mobile arena in the form of netbooks and notebooks.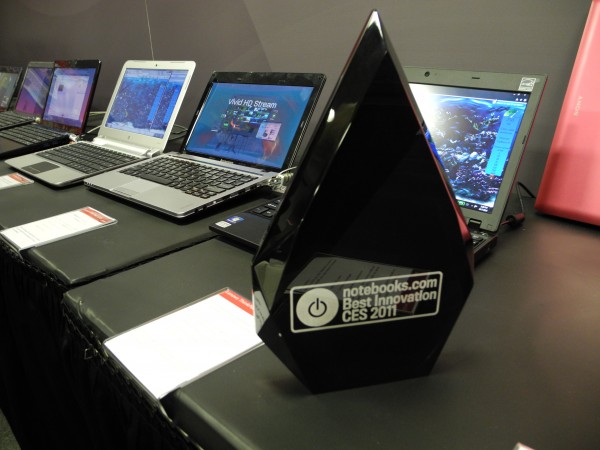 The adoption by manufacturers will bring AMD Fusion into stores across the country very shortly and thanks to great price points on some of our favorite Fusion powered laptops, such as the HP DM1z which is $449 and the business focused Lenovo ThinkPad X120e for $399, you might be bringing one home before you know it.
With AMD Fusion APU powered notebooks ranging from 11.6″ up to 15.6″ and starting at around $329 it's hard to imagine a reason why you wouldn't pick Fusion over a standard netbook.
The AMD Fusion APU is the best innovation of CES 2011 in the notebook and netbook arena.
Advertisement