If you're on the go as much as we are you've probably already developed an aversion to paper, but not everyone else has joined the digital age which means you still get bills, receipts, pamphlets, contracts and more in paper form. Enter the new Fujitsu ScanSnap S1100 a new portable scanner announced at CES 2011 which is our pick for the Best Mobile Productivity of Accessory of CES 2011.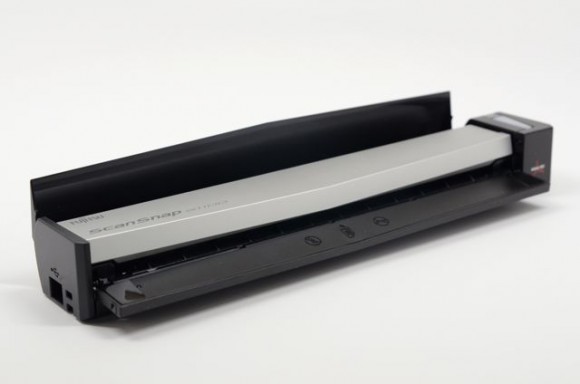 The new smaller Fujitsu ScanSnap S1100 measures in at 10.74″ x 1.87″ x 1.33″ and weighs 12.3 ounces, which as Xavier pointed out in his review of the ScanSnap S1100 is the same weight as a can of coke. Now that we've sold you on the portability of the device, let's talk features.
The ScanSnap S1100 is miniaturized version of the ScanSnap S1300, but there's nothing mini about the features. You still get access to all of the same software that really makes the ScanSnap scanners shine, including the ease of sending documents straight to Evernote.
The only downside is that you can only feed one sheet through at a time, but in a mobile setting that's something we can overlook. If you need to scan loads of paper you should invest in a larger unit to keep at home.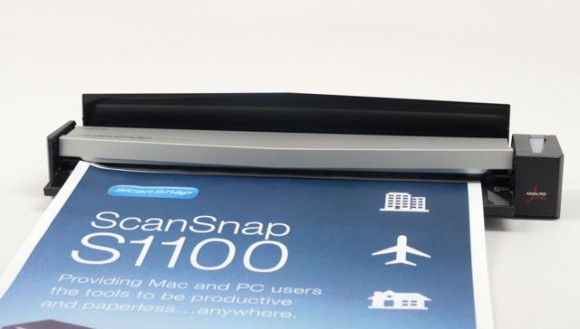 The Fujitsu ScanSnap S1100 can scan a full color page in 7.5 seconds and is powered by USB. The S1100 works with Mac and PC and retails for $199.
In the end the Fujitsu ScanSnap software is what sets the ScanSnap S1100 apart from other mobile scanners and earns it the Notebooks.com Best Mobile Productivity Accessory of CES 2011 Award.
Advertisement