The Lenovo Ideapad Z570 was announced at CES 2011, alongside a collection of similar looking but different sized IdeaPad notebooks, but has been missing in action up until now. Lenovo has just put the IdeaPad Z570 up for sale with a starting price of $699.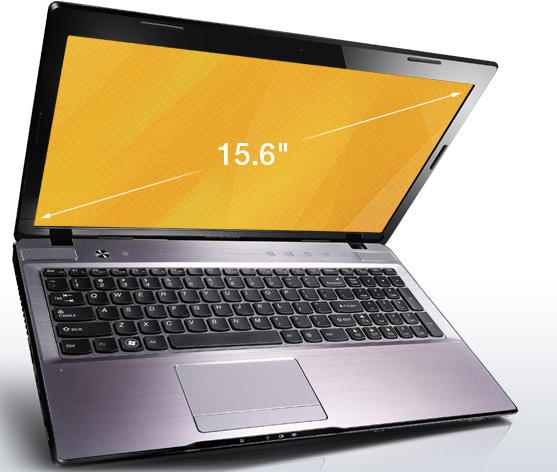 The Lenovo IdeaPad Z570 comes with a metal shell similar to the IdeaPad Z360 we reviewed last year and includes the latest technology inside. Lenovo has added the 13″ IdeaPad Z370 to the website, but it isn't available for purchase just yet.
The IdeaPad Z570 has a 2.1GHz 2nd Generation Intel Core i3-2310M processor, 4GB RAM, a 500GB hard drive and Intel Integrated HD 3000 graphics. The 15.6″ display has a 1366 x 768 resolution and comes with an integrated camera. The Z570 has a built in Dula Layer DVD burner, 6-cell battery, WiFi and Bluetooth 2.1.
The IdeaPad Z570 is billed as an entertainment notebook, which is a bit different from the typical multimedia notebook moniker. Basically this means that while the Z570 has no discrete graphics card, the built in Intel HD 3000 GPU should provide enough power for most casual users to entertain themselves. The new second generation Intel Core i family of processors include the graphics chip right on the same piece of silicon as the CPU.
This means that you can get a lot more power from these new processors in the graphics department. We wouldn't suggest them for playing a title like Call of Duty Black Ops, but if you want to play games like Mafia II or Just Cause 2, you should be good to go on a medium setting based on test units we have used.
The IdeaPad Z570 is available for purchase starting at $699, if you need more power you can opt for a 2.5GHz Intel core i5 Sandy Bridge processor with 6GB RAM for $999.
IdeaPad Z570 Overview Video:
Advertisement