The Lenovo IdeaPad Z360 is a relatively small and portable system from Lenovo that is also pretty affordable at $749. This 13 inch notebok isn't as thin as the MacBook Air, but it does have quite a bit to offer; even if it isn't perfect.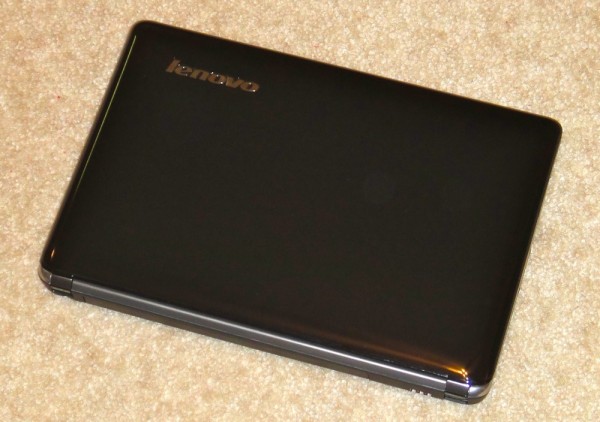 Lenovo IdeaPad Z360 Quick Specs:
The Z360 has a 2.4GHz Intel Core i3 processor, 3GB RAM, a 500GB hard drive and Bluetooth as well as a dual layer DVD burner. The 13.3″ display has a resolution of 1366 x 768. One other thing that sets the Z360 we had for review apart from other notebooks in its class is the inclusion of WiMax for 4G connectivity.
Who is this Notebook for?
This notebook would be a good fit for users who want a system with power and portability. The IdeaPad Z360 has enough power to handle the needs of most home and student users and thanks to the small form factor and relatively light weight it can go to class, to work or on the road. Unfortunately the Z360 isn't perfect, so be sure to read the Design and Build Section below before you buy.
Lenovo IdeaPad Z360 Video Overview:
https://www.youtube.com/watch?v=2UITta_9EiA
Design and Build:
Overall the IdeaPad Z360 is a well built laptop even though it is made mostly of plastic, but the hinges are not sturdy enough. Sure, while using the device the display will stay where you put it, but as soon as you close the lid and grab the device to hit the road you'll notice a flapping sound because the hinges aren't tight enough to keep the display shut.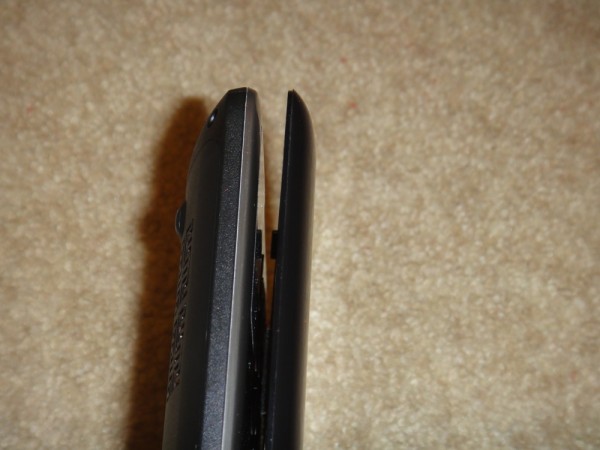 This is a major annoyance and a possible durability issue as the edge of the lid will experience much more stress than on a system where it stays shut. The palmrest and keyboard area has a metallic finish which provides a more attractive look and comfortable finish than plastic.
Display:
The 13.3″ display is glossy, but it is not as glossy as some screens we have seen. It won't compare to an anti-glare screen like you might find on a business class netbook, but it will suffice in outdoor areas. The 1366 x 768 resolution provides a usable workspace, but we do wish that it came with a higher resolution option. The Z360 has very wide viewing angles side-to-side, and sufficient top-to bottom viewing angle.
In addition to the generous viewing angles, the Z360 has OneKey Theater, a mode which will adjust the screen to deliver an optimal experience for watching movies. You can see this in action on the similar IdeaPad Y460 below.
Keyboard and Mouse:
The Z360's keyboard is, like many Lenovo laptops, a great one. The keys are well spaced and have a good amount of travel. The keyboard is not much and stands up to even rapid fire heavy typing. The only complaint we have is that the shift key on the left is shortened to accommodate the arrow keys, which led to several typos. It's likely that you'll adjust to this, but we still wish Lenovo and other manufacturers would do more to keep the primary keys at their appropriate size. One other thing that many users will enjoy, the Control key is at the far left, unlike some Lenovo laptops which swap Ctrl and Fn.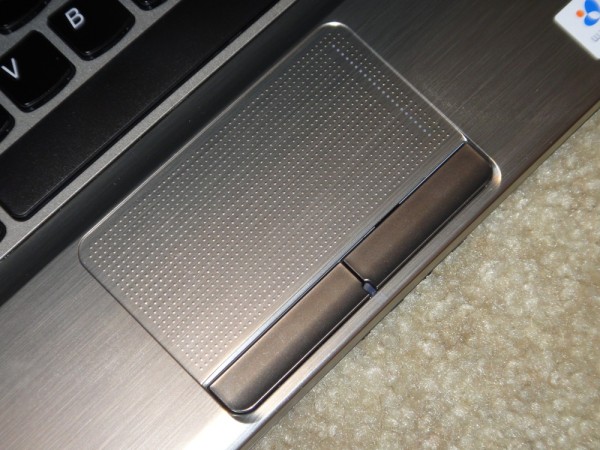 The mouse on the Z360 is OK in the sense that it's about standard for a Windows laptop . There's no multitouch or two finger scrolling which is something we really expect to see as standard these days. In terms of precision and usability though users who don't need or want these features will do fine. We were able to point accurately and  the surface didn't stick or jump as some trackpad surfaces are apt to.
Processor and Performance:
With a snappy Core i3 processor, the IdeaPad Z360 handled all the tasks we would expect a home user to throw at it without any issues. Editing a clip for YouTube was sufficiently fast, thought we wouldn't choose the system for a budding video producer. Handling normal home office tasks such as excel sheets, Outlook and Word all also sailed even when run in tandem with music and a Chrome browsing session.
Heat and Noise:
We didn't run into any issues with warmth or noise while using the Z360. One reason we didn't have an issue with noise is that the Z360 has smart fan control. Touch a button and you'll turn the fan off with the Smart Fan Noise Control. It doesn't appear that you can keep the fan off forever, but you can make it quiet for a period of time when you need silence.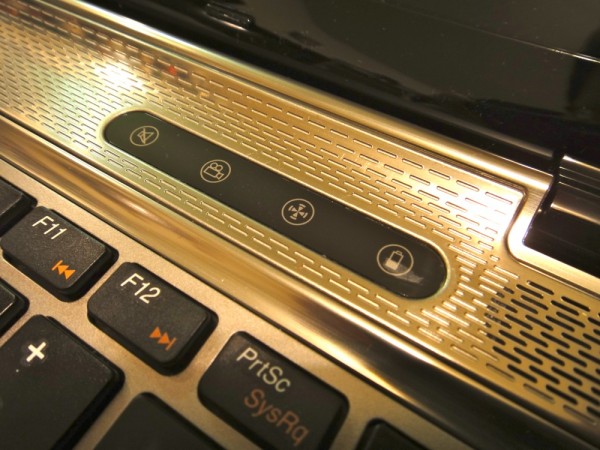 Battery:
While our first impressions pegged the battery life at between 4-5 hours, further testing with a stopwatch put the battery life under 4 hours which is sad for a laptop this size. Sure it beats out budget laptops, but you buy a 13″ laptop to take with you and to score high in this area we would really like to see something closer to an all day battery, especially with such a thick body.
Connectivity:
Left (left to right): Kensington, Vent, VGA, Ethernet, HDMI, USB 2.0, USB 2.0/eSATA

Right (left to right): Microphone, Headphone, DVD, USB 2.0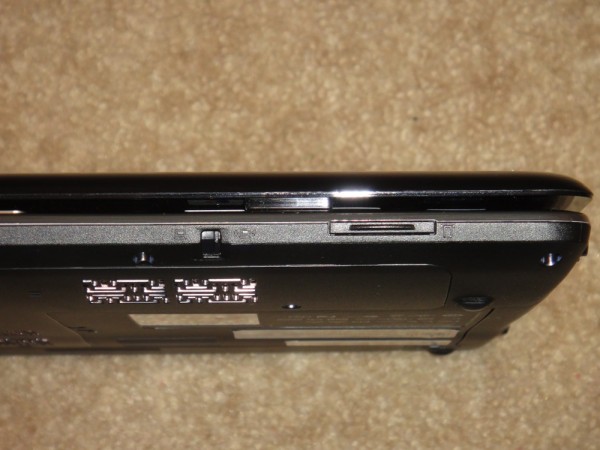 Front (left to right): SD card reader, Wireless switch
Value: If you can find the IdeaPad Z360 on sale for $649, then it is an OK value. If you need or want WiMax connectivity, then the Z360 is a much more attractive option, but if you don't plan to connect to to WiMax you'll get a better value picking up a laptop that offers more in the same price range like the Toshiba R705 which won our editor's choice award and can be found for around $799.
Conclusion:
The IdeaPad z360 is a notebook that is certainly capable enough to handle the needs of most users, but the lack of a multitouch trackpad, non-sturdy lid closure, battery life and pricetag make the z360 just an average laptop — though it does have a great keyboard and multimedia capabilities.
Pros:
Capable Processor with Fan control
Handles Multimedia well
Great Keyboard Feel
WiMax
Cons:
Keyboard layout
Lid doesn't stay shut tight
Battery life lacking for class
Lenovo IdeaPad z360 Detailed Specs:
Intel® Core™ i3-370M Processor ( 2.40GHz 1066MHz 3MB )
Genuine Windows 7 Home Premium 32
Intel HD Graphics
3 GB PC3-8500 DDR3 SDRAM 1066MHz
13.3″ HD LED Glare 1366×768
Industry Standard Touchpad
500GB 5400
DVD Recordable (Dual Layer)
6 Cell Lithium-Ion
Intel Centrino Advanced-N + WiMAX 6250
Bluetooth Version 2.1 + EDR
One Year Warranty
Advertisement