The Toshiba 14-inch USB Mobile LCD Monitor is a mobile dual display lover's dream-come-true. Running entirely from USB power, this external 14″ display will help a user pop open their notebook computer and have double the screen real-estate on the road for things like blogging (browser on one screen and editor on the other) photo editing (picture on main display with tools on the second) or just keeping track of a lot of information at once. We've seen other DisplayLink monitors and we've seen people use their iPad as an external device. This is the first solution from Toshiba.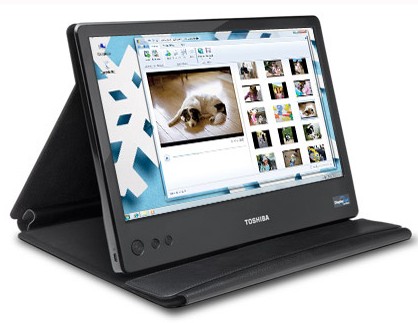 The monitor is LCD-based and offers a 14″ 1366×768 display weighing only 2.8 lbs. That's more than a MacBook Air, but it's also a fifth the cost and a larger display. And for those Apple customers out there, move on. Nothing to see here. This one is a Windows only monitor thanks to the drivers needed to view video over USB. The monitor is also only an inch thick, so it won't add too much bulk to your bag, even if it does add weight.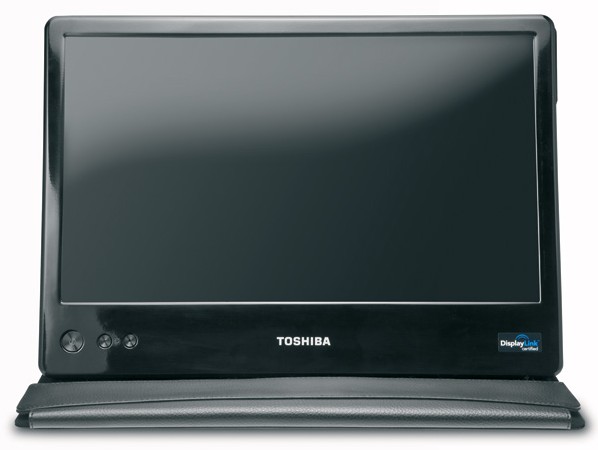 It comes with a case that also turns into a stand, like many of the tablet cases we've seen over the last year. For users who have a computer that won't power the display over USB there is an optional AC adapter. For all others you don't need anything but the USB cable.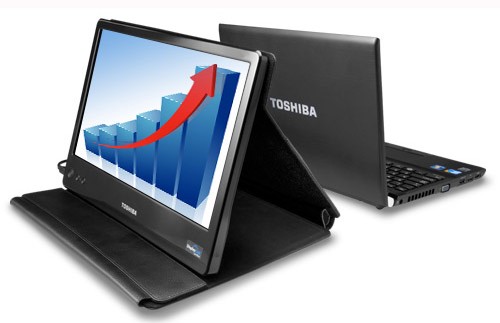 The whole system is just $199.99 and available now at Toshiba.
Advertisement