DisplayLink is best known for their USB to Video solutions like USB to DVI adapters and numerous laptop docks. Well, now you can find DisplayLink on your iPad. The new DisplayLink iPad app will turn your iPad into a second monitor for Windows PCs and is available in the App store for the introductory price of $1.99.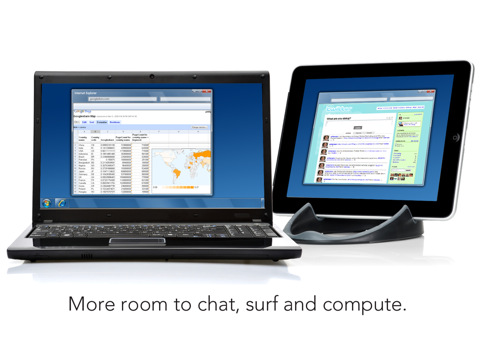 The DisplayLink app work similar to the other iPad as a monitor tools like MaxiVista and Air Display in that your computer needs to be on the same network as the iPad to work. The DisplayLink app supports Windows 7 Aero mode and is configured in Windows using the standard DisplayLink config utility.
There are many reasons why you might want to use your iPad as a secondary display. You may want to keep your Twitter or chat window open while you're at the office or if you are traveling you could use the iPad's screen to compare two documents side by side for better productivity.
With the introductory price of $1.99 DisplayLink is the cheapest iPad as a monitor app we've seen and definitely one worth checking out for Windows users.
Advertisement