At CES in Las Vegas we had the chance to check out the demo of new USB 3.0 technology from DisplayLink, which can display HD video over USB 3.0 to an HDMI connected HDTV.
In the Demo DisplayLink streams an Iron Man trailer from a USB 3.0 hard drive to a desktop and then back over USB 3.0 to their adapter that sends the image along via HDMI. The end result is a very stunning video that you wouldn't think could come from a USB port.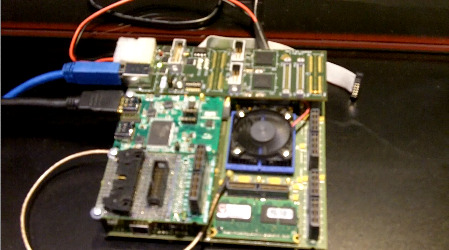 Currently DisplayLink powers the inside of USB to DVI adapters sold for ~$50 by manufacturers like HP and also are found inside many business docks like the new Toshiba DynaDock V.
The USB 2.0 devices can't handle the same video quality as USB 3.0, which has more throughput, but the USB 2.0 adapters still work great for adding a second, third or even fourth monitor to your existing computer without installing an additional video card. Stay tuned for some more fun with these adapters and even a contest.
Advertisement