At CES 2012 we learned that Ultrabooks would be dropping in price to price, and we've already seen this happen with one of the first Ultrabooks, the Toshiba Portege z835.
The Portege z835 launched last year at $900 and it has already dropped in price by $50 every day of the week, but now Best By is making it even more attractive with a $799 price.
According to the Best buy website the Toshiba Portege z835 is on sale this week, but a separate flyer sent to RewardZone members advertises the Ultrabook Revolution and offers no end date to the $799 sale price.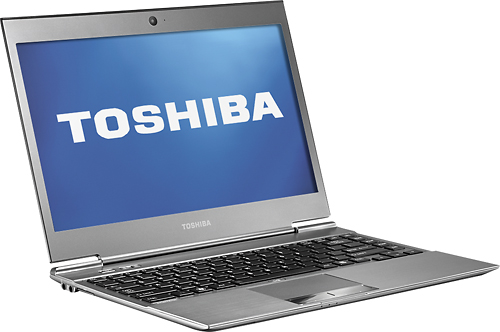 While the average consumer pays around $470 for a new notebook, which still puts the Portege z835 above average, but this price drop is an sign that existing Ultrabooks are coming don in price to offer an even better value for consumers.
We recently reviewed the Toshiba Portege z835 and found it be a good fit for the average user that needs a thin and light notebook. The display is quite flexible and battery life tops out at 6 hours, but it still offers a nice typing experience and enough power to perform the basic computing tasks of students and home users.
The price drop could be linked to the recent introduction of the HP Folio 13, a business Ultrabook that brings better specs and battery life to consumers and business users for $899. You can read our review of the HP Folio 13 here, and find out why it might be a better fit for users who need a longer lasting Ultrabook.
We'll see lower Ultrabook prices later this year when the Acer Aspire Timeline Ultra launches.
Advertisement