Yesterday at New York Comicon attendees crowded into the DC Booth to play Batman: Arkham City, one of the most hotly anticipated games of the year. A followup to the kick-ass Batman: Arkham Asylum, this time around the gameplay is even more complex, as are the graphics.
3D may not be gaining as much traction with mainstream consumers as companies wish, but PC gamers are all over it. And with the announcement of the new 3D Vision 2 technology from Nvidia, it's about to get even better.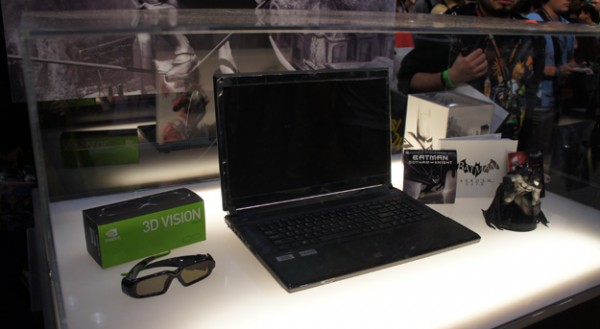 3D Vision 2 glasses have larger lenses (20% increase in size) and better light blocking than the first generation. They still fit over many prescription glasses, so even those of us who don't rock the contacts can experience an immersive 3D experience.
Nvidia's LightBoost technology also brightens things up overall, so you'll see more detail in the games you play as well as being able to find the keys on your keyboard without having to flip the glasses up.

Overall the glasses are just more comfortable to wear as well. And they still look good. 3D Vision 2 glasses will work with first gen 3D vision devices, so you won't have to buy a completely new setup.
You may want to, anyway, as the technology is also in new 3D vision panels that allow for full HD 3D and reduced 3D ghosting (which is the cause of headaches when dealing with 3D media). Among the first notebooks to take advantage of 3D Vision 2 are the Toshiba Qosmio X770/X775 and Satellite P770/775 models, which comes bundled with a pair of the new glasses.
Full kits (glasses + emitter) will cost $149 and extra glasses alone are $99.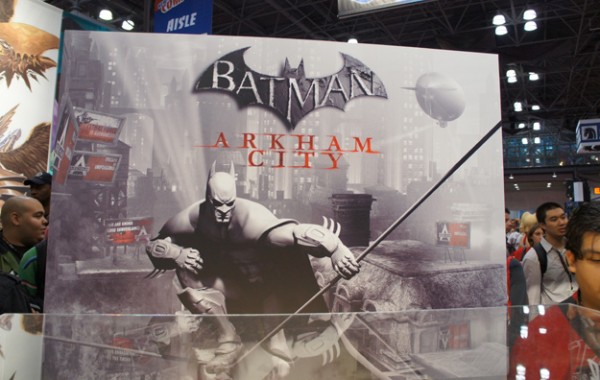 At Comicon yesterday I watched some con-goers play the Xbox version of Batman: Arkham City, which is still pretty sweet, but it wasn't as awesome as playing with the 3D glasses on. I got to try this a few weeks ago and was really impressed with the technology. Utilizing the latest Nvidia GeForce GTX GPUs, PCs can take best advantage of DirectX 11 and GPU PhysX for fast, smooth, and detailed gameplay.
Batman is a good game for seeing the difference, as you not only have some incredibly detailed character CGI going on, but they also have to move swiftly and realistically. Plus, the environment has to be top notch as well. Thanks to Nvidia GPUs the CG world has a lot more intricate detail and depth, like Poison Ivy's vines pulsating with creepy veins and energy.
Aside from that, there are over 500 games compatible with 3D Vision 2, including Portal 2, Duke Nukem Forever, and Fable III. And there are a slew a new games coming up built to work with 3D Vision 2.
If you're a gamer, you need to try doing it in 3D. And among the current 3D choices for media, Nvidia has the most impressive technology I've seen in both the glasses and on the hardware side.
Advertisement