Acer unveiled a collection of new notebooks at CES 2012, including the Acer Aspire Timeline Ultra, a new set of two Ultrabooks which will be available in 2012.
The Acer Aspire Timeline Ultra comes in a 14 inch or 15 inch model, which Acer is aiming at the mainstream consumer. If you are looking for a super thin notebook, you'll want to check out the Acer Aspire S5, which is billed as the "World's Thinnest Ultrabook."
The Timeline Ultra is 20mm thick and boasts 8 hours of battery life. The notebook uses a yet unannounced new Intel Core i processor with dedicated graphics, capable of 3D gaming, according to Acer. You'll also have a DVD Super Multi-Drive inside the small chassis, allowing you to keep your old media around.
Acer Aspire Timeline Ultra Hands On
Check out a quick look around the new Timeline Ultra at CES 2012.
Acer has packed in the Acer Always Connect, which is part of the new Acer Cloud service that allows you to reach your media and data files from anywhere, even if your notebook is off. Acer Always Connect can even wake up your Timeline Ultra from your smartphone or tablet to get to your documents and music.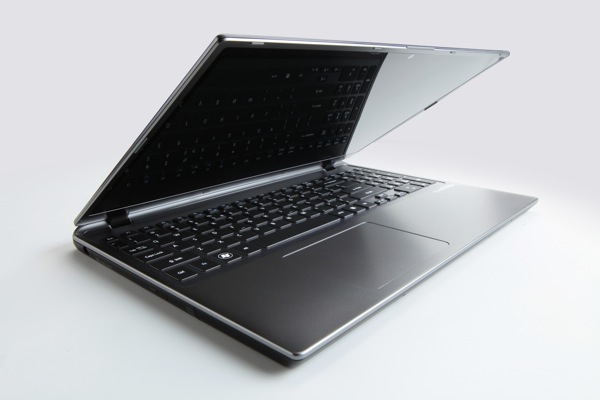 The Timeline Ultra has Dolby Home Theater v4 audio, two USB 3.0 ports and a new thermal technology which Acer claims will keep your notebook cooler while you use in your lap.
Acer has not announced any pricing for the Timeline Ultra, but it will ship in Q1 in the U.S.
Advertisement