The lack of Thunderbolt accessories for the average consumer may come to an end in 2012 thanks in part to Belkin and the new Thunderbolt Express Dock announced at CES 2012. The accessory will arrive in September with a $299 price tag.
I've looked and longed for something like this since I got an Apple MacBook last year after they first showed up with the new Thunderbolt port. Thunderbolt offers a faster connection (up to 10Gbps) compared to present external device connections and this dock will add other connections to your Thunderbolt enabled Mac.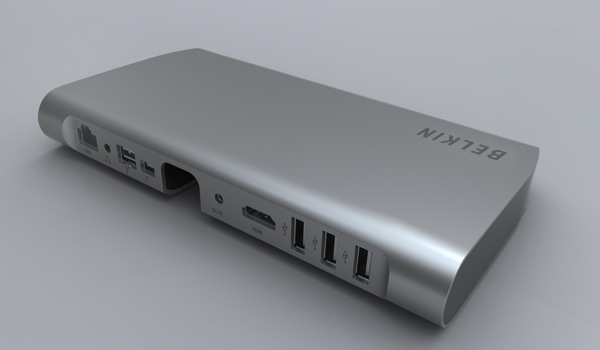 The dock will connect to the following:
Gigabit Ethernet
3 USB 2.0 ports
1 FireWire 800 port
1 HDMI port
1 3.5mm Audio port
2 Thunderbolt ports
The two Thunderbolt ports will allow you to connect one device upstream and one device downstream, meaning you can daisy chain multiple devices. Thunderbolt allows you to connect many devices in series to one Thunderbolt port. For example, you could connect an Apple Thunderbolt Display to your computer's port and then plug the dock into the display (upstream to the computer). A Thunderbolt hard drive could then be plugged into the other port (downstream) on the dock.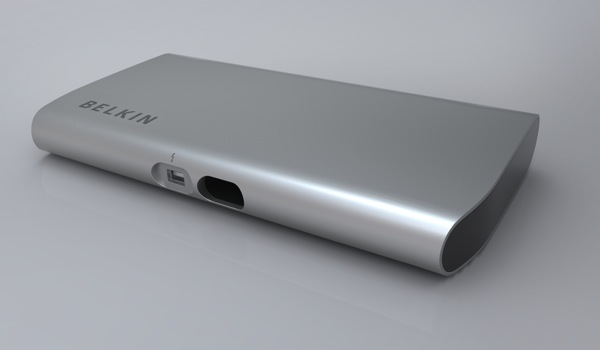 Thunderbolt accessories are expensive, since Apple and Intel introduced the technology last year and still only a few Macs sport the new port. When PCs start utilizing the connection later this year in the new Ultrabooks coming soon, we may find more manufacturers following Belkin's lead and releasing Thunderbolt accessories. The larger the supply of Thunderbolt port accessories the greater the competition driving down prices. The licensing fees collected by Apple and Intel also drive prices up.
See the Belkin Press Release for more details.
Advertisement