Acer just announced a new version of the 15-inch Acer C910 Chromebook with an Intel Core i5 processor. They say this makes the C910 the fastest Chromebook available, even with the Google Chromebook Pixel 2 LS sporting an Intel Core i7 processor now available. The claim may not hold up with a direct comparison of benchmarks, but the new Acer C910 looks like an attractive machine. Here's what buyers will get in this new system.
The Acer C910 Chromebook comes with a 5th generation Intel Core i5-5200U processor, updating the earlier version with an Intel Core i3 as well as Celeron models like most of the competition includes.
Compared to the Acer Chromebook 15
Acer made headlines when they announced the first 15-inch Chromebook (above) that should hit stores soon for $350. They don't yet list the Acer Chromebook 15 for sale on the company's Chromebook site, but expect it in the next few weeks. We've already seen a few reviews pop up online.
It's interesting that Acer will offer another 15-inch Chromebook with the Acer C910 Chromebook (below). Acer focused on rugged design on the C910 instead of consumer-level style like they did with the Acer Chromebook 15.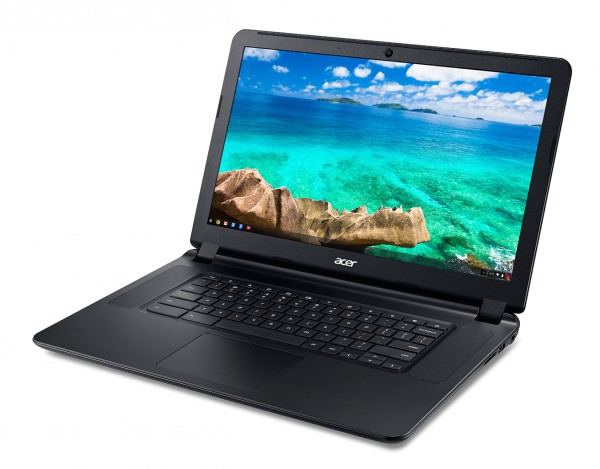 The most obvious difference comes on the outside in terms of color, with a black design compared to the Acer Chromebook 15's white. However the more powerful processor really sets the C910 apart from the Acer Chromebook 15.
This new Acer C910 Chromebook will ship in April for a whopping $500, a large price to go along with the big specs and screen. However, that's half the cost of the Chromebook Pixel's introductory level machine which sells for $999. We're not saying the Acer C910 Chromebook will offer the same high-end hardware quality buyers of the Pixel will get, but it should compare favorably in performance. This means Acer now makes a Chromebook for people who plan to stress their Chromebook with heavy duty usage.
Acer C910 Chromebook Display
Aside from the large display and fast processor, the Acer C910 Chromebook will come with an option for a full HD IPS 1920×1080 display. This could potentially become the best display on a Chromebook that's not called a Pixel. There's also the standard mediocre 1366×768 resolution that we assume won't come with an IPS panel.
Acer describes their displays with the term ComfyView, which describes their anti-glare screens that help users avoid reflection and eye strain during long computing sessions.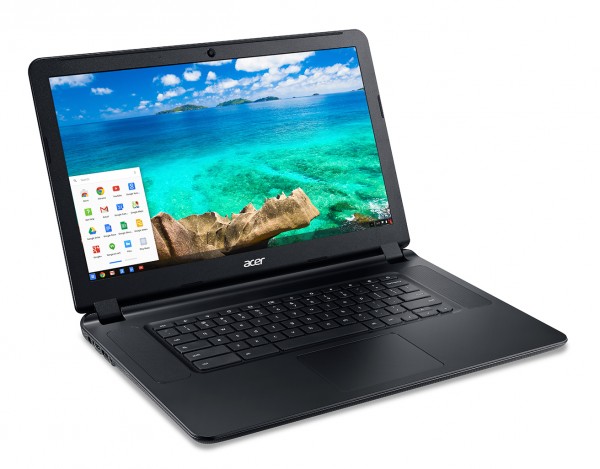 Other Acer C910 Chromebook Details
Along with the Intel Core i5 processor, Acer will put 4GB of RAM and a 32GB SSD inside one option labelled the Acer C910-54M1. That's the option with the full 1080p IPS panel. The retail price of $499.99 makes it one of the most expensive Chromebooks we've seen other than the Pixel.
Acer designed the Acer C910 for consumers and students. That means they made it a sturdy Chromebook, since many schools will buy them and assign them to students who won't take care of them as well as a regular consumer might. Also, business users needing a reliable piece of equipment on the road will get these.
Acer promises that the cover will hold up to 60kg of pressure. The corners can withstand a 45cm drop. The chassis will hold up to a lot twisting and pressure.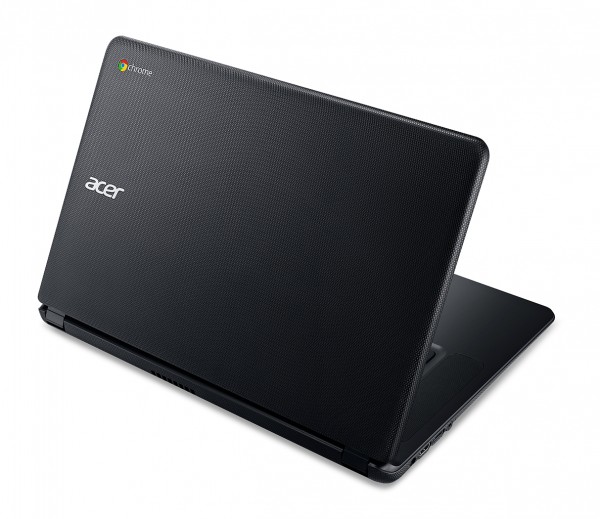 The touchpad on the Acer Chromebook C910 gives users plenty of room for touch input, gestures and swipe scrolling. There's also a full-sized island style or chiclet style keyboard.
We get up to 8 hours of battery life meaning it should last through a full school day.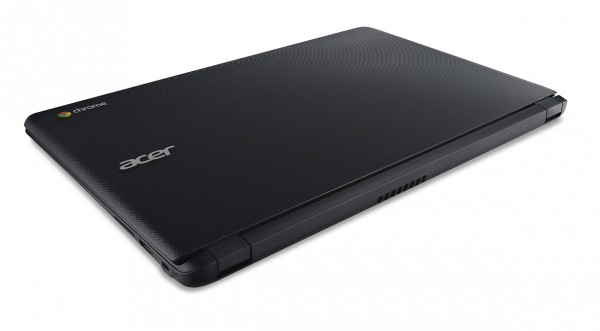 The ports and wireless features on the Acer C910 Chromebook include the following:
2×2 Wi-Fi with 802.11ac MIMO technology

Bluetooth 4.0

1 USB 3.0 port

1 USB 2.0 port
HDMI
SD card slot
The two speakers that face up to give users better sound than some computers. Students using the machine for streaming video lessons or road warriors streaming video for entertainment, will prefer the speakers there.
A 15-inch machine means a larger and therefore heftier machine weighting 4.85lbs. It measures 15.4-inches wide, 10.08-inches deep and .95-inches thick. At this size, it's not as portable as some machines. They user must sacrifice to get this size.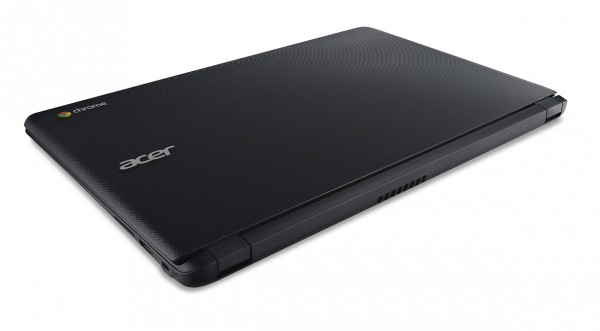 What Running ChromeOS Means
Since the computer runs ChomeOS it comes with all the advantages of the cloud-based operating system including:
Fast booting thanks to the flash storage

Simple user-interface
Web apps that are mostly free
Easy and quick restore to factory specs
Quick updates that take minutes instead of hours
Simple logging in with all the users settings and apps restoring in a few minutes
Great security with no known viruses
Like every Chromebook, the user must understand they won't install traditional software, like Adobe Creative Suite apps, locally stored Microsoft Office apps or things like iTunes. With the exception of video editing, there are usually great online or webapp alternatives to most of the programs Windows and Mac users need. All video games will run online. The media rich games people are used to playing require a lot of power. This machine has it, but the OS doesn't unless it runs in a browser.
Advertisement