DisplayLink announced a new mobile monitor solution at CES 2011 in Las Vegas today. The Monitor2Go is a USB powered 15.4″ monitor which folds flat and packs up in your bag for use in the field or at your hotel, addressing the issues many mobile users find when using low resolution small screens.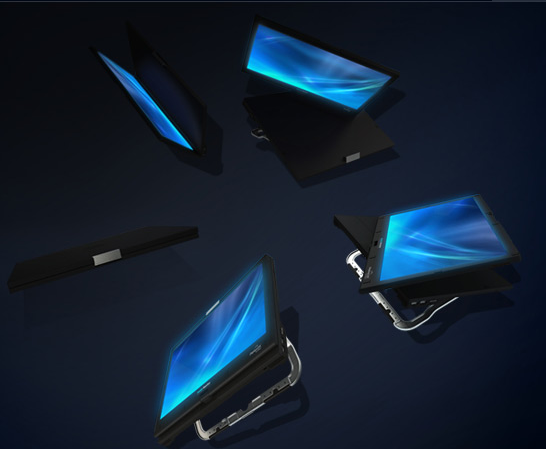 The Monitor2Go uses DisplayLink technology to add an additional monitor with a free USB port and can operate on practically any notebook out there. The downside is that the 15.4″ display only has a 1280 x 800 resolution which is low for such a large display.
The Monitor2Go will need to compete with the iPad which can be turned into a monitor with apps like AirDisplay or MaxiVista. Hopefully the starting price, which is estimated to be $279 will prove more attractive, though the 4 pound weight may turn off lightweight travelers.
Advertisement