One of the coolest apps we've seen at CES 2011 this year has to be Aisle 411, an iPhone app which will help you find out which aisle the grocery item you are looking for is located in. The App is available for the iPhone and will be coming soon to Android and will also be available as a mobile web page.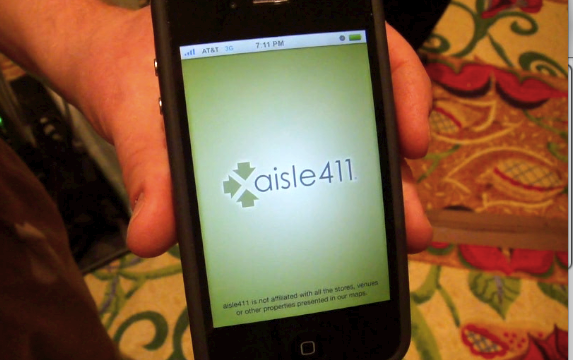 As you'll see in the demo video below, the app can search for and find out which store has your items and which aisles they are located in so that there's no more wandering up and down 14 aisles looking for some random ingredient or cleaning supply you've been asked to pick up on your way home from work.
The Aisle 411 app works with numerous stores, mainly in the big cities such as San Francisco, but will be coming nationwide later this year. The company gets data from many stores directly, but if that doesn't work they'll go in and get the data through crowdsourcing, which they also use to correct changes that stores tend to make on a weekly basis.
One on the cool feature is the ability to create a route through the store based on your list of items which means that you won't need to double back and get one more thing.
Advertisement