Word Lens is an iPhone app that uses the built-in camera to translate printed words from one  language to another — in real time right in front of your eyes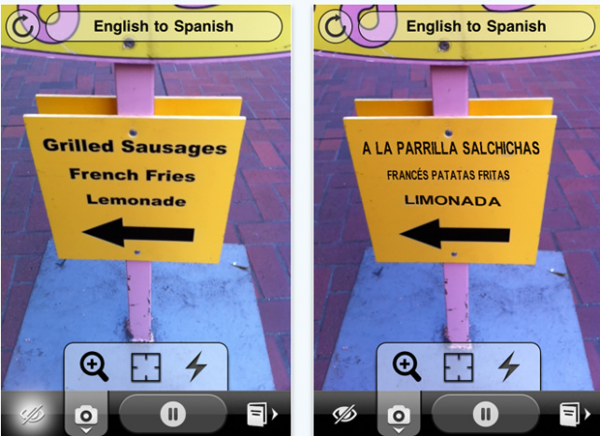 The app is simple enough to use. Aim it at some printed text that needs to be translated and it superimposes the translation onto the image. The free demo version will not translate text but only changes the words by flipping them horizontally or by erasing them.
The app has a zoom feature and also uses the iPhone 4's built-in LED light if the images are in a low light setting. Hit the pause button and the image will freeze, which gives better results since holding the iPhone camera steady is not easy to do. After pausing and viewing the translation, hit play and it can take another image. The images are not saved.
This could be a valuable tool for travelers or people who are not native English speakers living in the US. At this time there are only Spanish-to-English and English-to-Spanish dictionaries available. They are $4.99 through an in-app purchase. The app is in the App Store now.
See the demo video below:
Source: TechCrunch.
Advertisement