In lieu of some recently revised data plans by AT&T, users who are now using capped data plans may be searching for a way to reduce their data consumption in order to avoid ugly overages. If you're in this group, we've got a great tip for you. By using the Opera Mini web browser, you can reduce your web-browsing data consumption by up to 90%!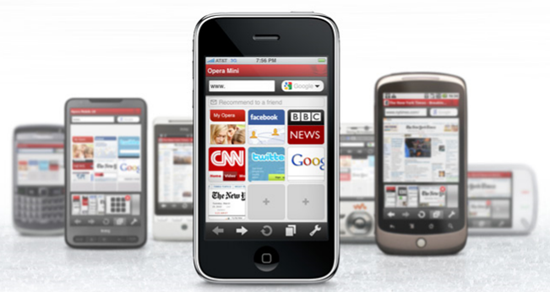 Opera Mini accomplishes this by compressing the website data before it is sent to your phone, thereby reducing the amount of data for each website that you browse. Don't let compression scare you; web pages will look and function just like you are used to. Not only will you be reducing your web-browsing data usage, but a great side effect of sending less data is that it takes less time! In the end, you'll save on data, and get a speedier web-browsing experience. Did I mention that Opera Mini is free as well?
Here's how to get Opera Mini on your iPhone or Android device:
iPhone
Locate and launch the App Store application.
Click the Search button at the bottom of the app.
Enter Opera Mini" into the search bar and click Search.
Click on the Opera Mini Web bro… result.
Tap the Free button, then the Install button.
You'll be prompted to enter your iTunes account password. Once entered, Opera Mini will be installed and you can begin enjoying your data savings!
Android
Located and launch the Market application.
Tap the search button (magnifying glass) and enter Opera Mini".
Click the Opera Mini browser result.
Tap the Install button at the bottom of the page.
When Opera Mini is finished installing, you'll receive a notification in your status bar. Pull the status bar down and click on the notification to launch Opera Mini and begin saving precious data usage.
Advertisement