The MORE/Real Stylus Cap is a cap for your Sharpie, Bic pen, or Pilot Fineliner pen that adds a touch screen stylus to the tip. Users can turn almost any of these three models of pens into a stylus for an iPad, iPhone or any touch screen tablet or phone. The project is at Kickstarter which means it is in the pre-production phase awaiting enough support.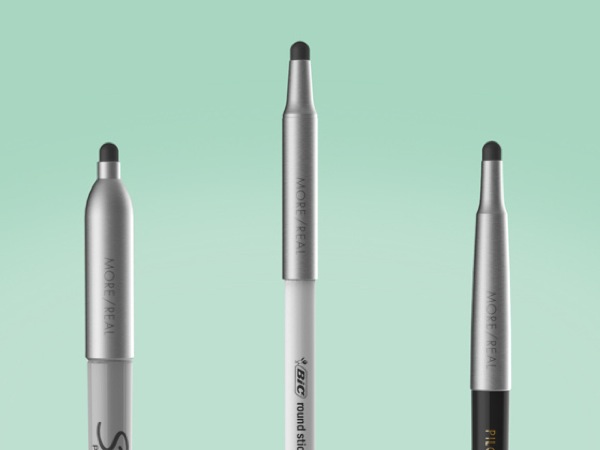 Kickstarter is a service allowing inventors to show off their ideas and seek support to get the product produced with the support of customers instead of traditional investors. The Kickstarter page for this product offers many levels of support from a simple $5 donation to help get it going with no tangible return to $20 which gets the investor one MORE/Real Stylus Cap. There are higher levels which give the supporter higher quality caps or more caps.
The benefit of this cap is that a user can be working on both a paper surface as well as the iPad or other touch screen surface at the same time. Instead of having two writing utensils, just pop the cap onto the pen. Below is the intro video of the MORE/Real Stylus Cap with some pretty talented sketch artists showing off how they use it.
This is a creative idea. We just worry that we might accidentally draw on the iPad screen with the Stylus cap off after using it on paper.
Advertisement