The secret to using your iPhone for controlling the Roku Box, a cool little set top box that lets you play Internet channels on your TV, is a great little app called DVPRemote ($2.99 in the app store) which mimics your Roku remote but adds a lot of useful features. There is also an Android version available for 99 cents.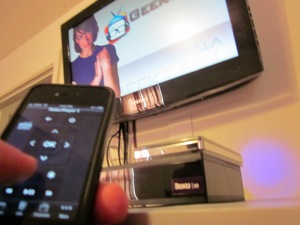 After installing the app and starting it up it will search for your Roku box on the same network as the iPhone. If you don't have it on the same network it won't work.
The remote looks just like the ones that come with the newest Roku box. That is great for owners of the older version, like the one I have. That is because the app's remote has the new button for the thirty second back feature which will skip back in the show thirty seconds without having to re-cache the video from the Internet. This is helpful if you are at the climax of your movie and the detective says the name of the killer just as the phone rings. Hit pause and answer the phone and then hit the thirty second back button to find out who dunnit.
This is one of the new features of the latest generation Roku boxes, but I can confirm that it works fine on my older Roku XR box.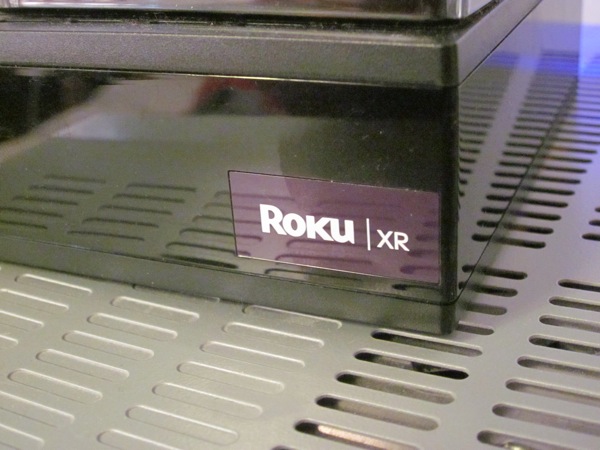 What the app can do that the regular Roku remote cannot do is …
Display a keyboard for typing in search fields or configuration settings
Show a list of channels added to your box so you can quickly jump to them without having to scroll through each one using the back/forward buttons
Show your Netflix Instant Queue and let you select videos to watch by tapping the title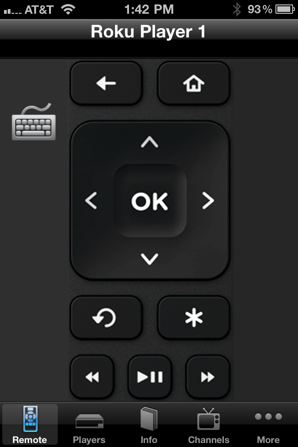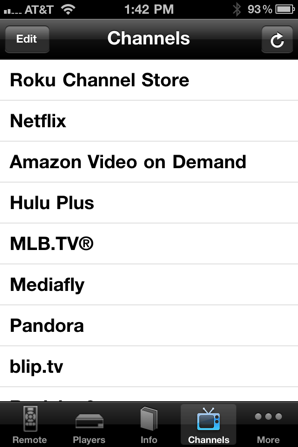 The app works great and paired with my Roku XR box without a hitch. It does take a little configuring to get the Netflix portion of the app to work, but that is not hard and it walks you through those steps.
This is the best $3 replacement remote I've ever used.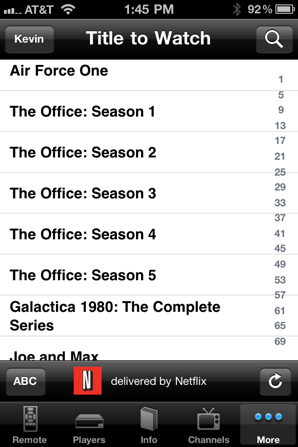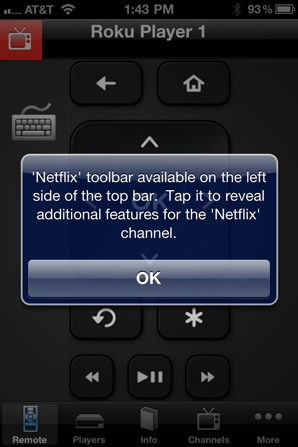 Advertisement