If you need to call someone you love and tell them that The Beatles are now on iTunes, you'll be happy to know that the Google Voice app for the iPhone is now available in iTunes as a free download to iPhone owners.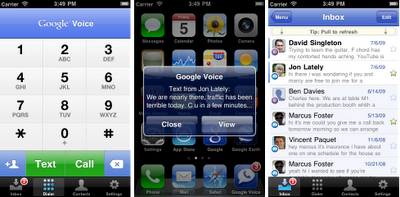 Now that the Google Voice app for the iPhone is available, users of the iPhone 4 and earlier models can enjoy the many features that Google Voice brings, including cheap international calling, free text messaging, free voicemail transcription and the ability to use your Google Voice number as caller ID.
Thanks to push notifications, users of the Google Voice app will be able to get instant alerts to texts and voicemails sent to their Google Voice number.
The app will use Direct dial numbers, meaning that all calls will go out over your AT&T phone line and use your minutes; so don't go talking non top just yet.
You can download the Google Voice app for free from iTunes now and while you're at it be sure to sign up for a Google Voice Number.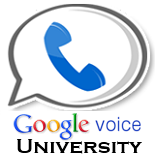 After you get set up, learn all about how to use Google Voice with our Google Voice University series including the following guides.
Stay tuned for a more in depth look at the Google Voice iPhone app.
Advertisement